Mapping the need for sanitation and investment
The use of flow diagrams is allowing WaterAid teams to focus water industry innovation and investment on the urban areas that need it most, writes Rob Fuller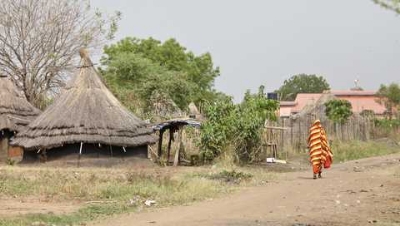 Last time, I highlighted the fact that only around 30% of the world's people are connected to sewers, and that all the growth and energy in innovation around reaching everyone with sanitation is around non-sewered, on-site services. But how do we know where in the sanitation value chain (capture, storage, transportation, treatment, and disposal or reuse) is best to focus innovation and investment?
One simple tool that WaterAid is now using widely in its work in urban areas is the faecal flow diagram, more commonly called an SFD (I'll let you figure out what the 'S' stands for). This tool gives an indication of how much faecal sludge is safely passed on to the next step of the chain, versus escaping to contaminate the environment and create health risks. Its simple graphical representation (lots of green arrows are good, lots of red are bad) makes it a powerful means for highlighting to communities, municipalities and politicians where in the chain their problems lie, and therefore where to invest for the biggest impact.
This was demonstrated last year when a team from Yorkshire Water, along with the University of Leeds, helped 20 small towns in Ethiopia to develop their own SFDs as part of a long-term programme of cooperation between Yorkshire Water and WaterAid Ethiopia. Now, the towns are using their SFDs to develop business plans, engage with politicians and attract financing to address their specific problems and make rapid improvements to the local environment.
Elsewhere, the potential for innovation across the sanitation chain was brought home to me once again on a recent visit to Durban, South Africa. The renowned municipal utility, eThekwini, is piloting a variety of approaches to ensure communities beyond the city limits can access safe facilities without the need for large scale investment in sewer construction. These approaches include: wide scale use of urine-diverting toilets; compact, zero-energy package wastewater treatment plants (which feature anaerobic baffled reactors linked to small constructed wetlands); and innovative sludge treatment processes (such as using the Black Soldier fly larvae to ingest the sludge). The waste is then processed to form a range of useful products.
The link between these innovations is the municipalities' mindset that human waste is a resource to be valued, rather than a problem to be disposed of. In many ways, the resource-limited developing world is leading the way. It is perhaps the widespread promotion and adoption of a resource recovery approach that will ultimately generate the political will and the financing required to deliver universal access to sanitation.