Leakage and catchment management – are they separate or joint issues?
Catchments are both rural and urban, so catchment management should not be a continuation of the previous format but should be all encompassing and include some of the most difficult issues the industry faces, Dr Phil Aldous writes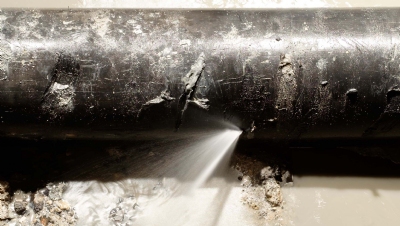 There have been many news stories in recent months about both leakage rates from water mains and how the water industry is endorsing a renewed and relaunched catchment management declaration.
Before we look into how these two initially diverse subjects could potentially come together, let's look back at the history of where catchment management initiatives have come from.
Before water's privatisation in 1989, catchment management and water supply was managed by the then water authorities and a few water-only supply companies. Once privatised, and with the launch of the then National Rivers Authority (NRA) – now Environment Agency (EA) – and the privatised water companies, a new 'regime' was created. Modified forms on this structure followed in the devolved administrations.
At privatisation, a contentious break point emerged in responsibility around the point of abstraction. The EA was responsible for protection of water quantity as well as raw water quality up to abstraction, while the water companies looked after the abstracted water, treatment and supply, as well as collecting and treating wastewater.
Moving on 29 years – it's the 30th anniversary of privatisation next year – and the situation is very different. There is now a catchment-based approach (CaBA) positioned around catchment sensitive farming. Water companies are proactively engaged, often as the lead organisation, in promoting a community-led approach that engages people, and groups from across society, to help improve the water environment together with the farming community. This replaces, or works with, the Environment Agency role at privatisation.
This active support has no boundary, with engagement and education being the starting point and economic incentives and investment also being deployed. Work has concentrated primarily on controlling concentrations of nitrate and pesticides in raw water before abstraction, and therefore reducing water treatment needs and aiding in abstraction patterns to refill reservoirs.
Both of these outcomes aid the water companies in terms of reduced investment, carbon emissions and operational costs such as energy use. However, with the exception of some work on phosphorus sources linked to wastewater discharges, this work has pretty much been water supply-orientated and extensively focused on rural catchments.
More recently we have seen the Government's 25-Year Environment Plan support catchment management, followed by a water industry catchment management declaration earlier this summer. The declaration also involved companies outside the water industry including supermarkets, the NFU and wildlife trusts.
The new declaration and its six principles include recognising that water is a valuable resource and the signatories taking responsibility to progress sustainable water management and embed the declaration principles throughout business operations. However, the declaration refers specifically to the catchment-based approach and therefore a rural catchment bias has been re-established. But catchments are both rural and urban and it is my belief that catchment management should apply to both.
While there has been some excellent work on combined sewer overflows and misconnections in urban areas, do we really have the will to apply catchment management in urban areas?
One such issue that would emerge is leakage. Leakage levels are affected by a number of factors such as operational strategies (pressure management); network characteristics (length of mains); asset condition (age) and geographical area (rural or urban). Water companies fix leaks, as long as the cost of doing so is less than the cost of not fixing the leak. The cost of not doing so includes environmental damage and the cost of developing new water resources to compensate for the water lost through leaks.
The end result of this is called the 'sustainable economic level of leakage' and gives consumers the best value for money. But how does this all align with the catchment management declaration?
Overall, the amount of water lost through leakage has reduced by around one-third since 1994. However, leakage levels have remained stagnant since 2000, and six water companies missed leakage reduction targets for 2016-17.
Is it therefore hypocritical of the sector to promote rural catchment management? Are companies taking a holistic approach across all catchments? Ultimately as a society we all need to do more to protect, conserve and value our water resources. Therefore, I believe that catchment management should not be a continuation of the previous format but should be all encompassing and include some of the most difficult issues the industry faces. There is an excellent model established on protecting water abstraction intakes, so why not innovate and expand this model to cover all the water and wastewater aspects of urban catchments as well?
Catchments do not respect urban or rural boundaries. I suggest catchment management needs to encompass both, and tackle some of the difficult urban catchment aspects as well. For instance, traffic disruption and its economic impact from mains and sewer works, reducing fats, oil and grease and wet wipe disposal campaigns, and address leakage, especially leak reporting and leakage response times, and sustainable urban drainage, all in a holistic catchment plan declaration.
If leakage targets are not met, why not quantify the water lost, and link this back to the abstracted volume from the catchment, and add an additional leakage charge to the abstraction cost?
If the privatised water industry really has stepped into the catchment management role bringing third parties, regulator and regulated together, they must fully embed the declared objective of progressing sustainable water management across operations in rural and urban catchment areas, and really address all the issues – not cherry-pick the easier ones at the expense of the more difficult decisions. 
For more information about the work of Thomson Ecology please visit www.thomsonecology.com