Dealing Direct: Direct Procurement in the Water Industry
Direct procurement for large projects may add to the water industry's investor appeal, writes Guy Ledger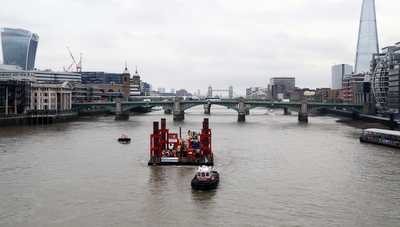 In its Water 2020 report Ofwat states a shared vision for the water sector in England and Wales that relies on everyone in the sector "working together, listening to customers and tackling long-term challenges" – so how will this vision from Ofwat unfold in practice?
In my role as business development director, and having seen 25 years of change within the water industry, I'd say something of a revolution is now underway. We've just seen competition in the water retail sector go live, giving businesses across England the option to switch suppliers and consolidate their water and wastewater services.
The next step is direct procurement. This means we'll see water companies going to the marketplace not just for design and construction very large projects with a value of £100 million or more, as they've always done, but also for project financing.
This opens up the opportunity for new consortia to deliver the industry's biggest and most exciting projects, but building large, new infrastructure is a costly and risky business, and Ofwat is more than aware that eventually the customer foots the bill.
So raising project-specific finance from new investors and consortia could change the dynamics of the market, leading to commercial innovation and ultimately better value for end users.
It's a model already being used in the £4.2 billion Thames Tideway 'super-sewer', London's second biggest infrastructure project after Crossrail, which is being funded through a combination of increases in Thames Water customers' bills together with a £2.8 billion investment from Tideway, whose investors have invested £1.2 billion of equity.
Tideway is being seen across the industry as a litmus test for what good could look like, but that is a mega-project costing £4.2 billion, so it might be that this new approach is better suited only to larger projects, in excess of £100 million. Teams across Atkins Acuity, our arm that advises on major infrastructure projects, have worked on many schemes which, due to their sheer scale and size, transcend company, or geographical, boundaries. In their view what's needed for meaningful large-scale projects to happen is a stronger push to realise larger-scale projects that are in the national interest.
It's certainly the case that worthwhile projects initially deemed "too difficult" eventually get delivered because they are front and centre in the national interest, and therefore become essential. In this way, the UK Government pushed along Tideway because the alternative would have meant fines under EU regulations.
If such a mechanism should come into play that forces larger projects through to direct procurement – such as big reservoir projects that cut across water companies' boundaries – it may well be the case that we'll see plenty of lenders prepared to take project finance risk.
This next wave of change could mean that, by looking at projects from an investor's angle, we'll see the opening up of new and attractive propositions, and even a raft of inter-sector investment opportunities come to the forefront within a few years, or new funding models emerging.
One thing we know for certain is that there are early signs of significant change ahead. And market participants need to be planning for these changes now, for the Ofwat vision to be delivered.