Benefits of variable speed drives in borehole pumping
Borehole and submersible pumping can benefit from the use of variable speed drives, but specialist expertise is required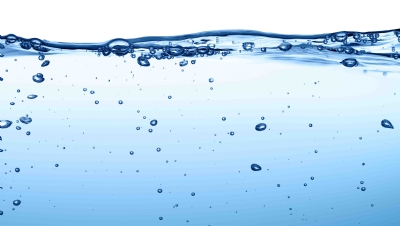 There are many advantages of using variable speed drives (VSDs) in borehole pump applications but users must seek specialist advice on cable length, voltage spikes and motor insulation if complications are to be avoided. 
For instance, motors in borehole pumps may have a cable longer than 100 metres making it necessary to fit du/dt or sine filters. These are quite effective at reducing the rate of voltage change (du/dt) and the peak motor voltage.
Other potential problems include undesirable network harmonic distortion, which is possible if the drive uses a simple diode bridge and is of a reasonable power rating. This can be avoided if low harmonic drives are used. Installation also has to be carefully considered, as cable screening and the earthing arrangement of the junction box at the head of the borehole require special attention to avoid interference with other equipment.
Using VSDs in systems running below maximum capacity saves energy and reduces maintenance. VSDs also eliminate the need to constantly stop and start the pumps, significantly reducing turbidity.
Periods where the system is 'pumping to waste' can also be dramatically reduced, saving even more energy. 
Variable speed operation helps to optimise the flow from the system so that abstraction licenses can be fully utilised at particular sites. It also allows water to be mixed more efficiently with other water on the network to improve quality. 
With submersible pump systems, when using a VSD and running the motor at low speed in systems with a high static head, users have to be careful not to move too close to the shut-off point as this risks stopping the flow through the pump. This may typically happen to pumps that pump out of a tank which has a variable input. 
It may be tempting to implement the very simple control philosophy of maintaining a fixed level in the tank, but this will only work if the inflow meets the minimum flow requirements of the pump. If the inflow does not meet the minimum flow requirement, the pump could be severely damaged.
Avoid this by determining the minimum acceptable running speed of the pump and then use this as the minimum speed setting for the drive. 
Some other points to observe:
Drives enable 'over-speed': Drives are generally used to reduce speed, but they may also be used to increase speed above the motor's nominal level, for example if greater extraction is required due to water being unavailable from other sources. It is therefore necessary to check the limits for both pump and motor. 
Reverse rotation can cause tripping: Unless a non-return valve (NRV) is installed in the discharge, reverse rotation may occur on shut-down. By using the ramp stop feature of the VSD, mechanical stresses as a result of the NRV slamming shut can be significantly reduced. 
Dimension according to motor plate data: A VSD is a source of current and must always be selected based on the motor name plate current, with special attention being given where output filters or long cables are involved. 
Motor insulation: Variable speed operation puts a higher voltage stress on the motor insulation system. The insulation system must be checked and, if it is not suitable for VSD use, a filter must be placed between the VSD and motor.
Remote monitoring reduces maintenance costs: Motors are often equipped with sensors to enable remote condition monitoring, which must operate without disturbance from the drive. Monitoring of motor winding temperatures is particularly important, as ageing and lifetime are closely related to temperature. Operating at 10°C above the thermal class temperature will halve the winding lifetime.