About
OMEX Environmental ltd are leading experts in the field of wastewater treatment solutions. With over 30 years' experience, OMEX have a vast knowledge on what is needed for WWT plants to operate at their maximum potential. OMEX products are designed to help you operate in a safe and environmentally friendly manner ensuring compliant discharge to sewer and surface water and saving you overall on operational costs. We have a specific range of treatment solutions to deal with all types of wastewater concerns such as acidic wastewater, septicity treatment and sludge control. These products include Magmex, a safe alternative to caustic and lime, designed to control pH levels within both aerobic and anaerobic systems, Nutromex, Nitrogen and Phosphorous solutions to help with the biology of a plant and Anomex, sodium and calcium nitrate solutions, to prevent sulphide gas build up in municipal sewage treatment plants. We are proud to have our own UK based Laboratory where we can analyse effluent samples to investigate the best treatment solution and optimise plant performance.
Technical Support
Technical support and advice is available from the very start of business with OMEX, from sample analysis in our fully equipped laboratory, to the recommendation of daily dosage rates of the required chemical for treatment plants, to tailor made nutrient solutions specifically designed for individual requirements.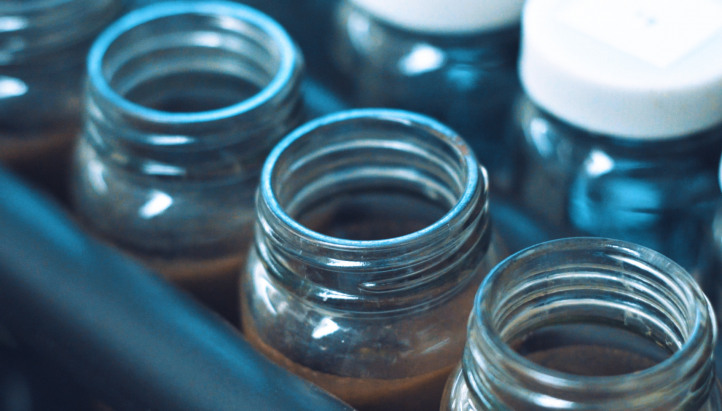 Sample Analysis
OMEX offer an in-depth analysis and treatment of all the possible problems, which can occur within the wastewater treatment industry.
This usually involves a site visit, lab analysis of the effluent, where OMEX analyse the treatment performance of the wastewater and then a trial onsite before a final tailor-made solution is formulated. 
Report and Recommendations
On completion of the test work an analysis report will be generated with recommendations of the appropriate chemical for the plant and proposed action (if any).
Test procedures will be conducted according to approved methodologies that conform to techniques approved by the Department of the Environment and published under the MEWAM (Methods for the Examination of Water and Associated Materials) title.
Nutrient Profiling
OMEX offer a nutrient profiling service to all their new and existing customers from their fully equipped laboratories. OMEX can assess and advise the correct nutrient dosage, both amount and type, to be used in a specific biological treatment plant. It is also a way of giving periodical checks on the health of the overall system to enable optimum performance. Nutrient profiling services feature nitrogen, phosphorus and essential trace element analysis, chemical oxygen demand (COD), total solids and suspended solids and the microbiological assessment of activated sludge, providing extremely useful data for the customer.
For example, the identification of certain indicator organisms, such as filamentous bacteria can detect problems which can be treated in advance to avoid undesirable issues in the future, in this example suspended solids and filamentous bulking.