About
OMEX Environmental ltd are leading experts in the field of wastewater treatment solutions. With over 30 years' experience, OMEX have a vast knowledge on what is needed for WWT plants to operate at their maximum potential. OMEX products are designed to help you operate in a safe and environmentally friendly manner ensuring compliant discharge to sewer and surface water and saving you overall on operational costs. We have a specific range of treatment solutions to deal with all types of wastewater concerns such as acidic wastewater, septicity treatment and sludge control. These products include Magmex, a safe alternative to caustic and lime, designed to control pH levels within both aerobic and anaerobic systems, Nutromex, Nitrogen and Phosphorous solutions to help with the biology of a plant and Anomex, sodium and calcium nitrate solutions, to prevent sulphide gas build up in municipal sewage treatment plants. We are proud to have our own UK based Laboratory where we can analyse effluent samples to investigate the best treatment solution and optimise plant performance.
Magmex
A range of Magnesium Hydroxide suspensions for acidic wastewater treatment and controlling pH levels within both anaerobic and aerobic systems.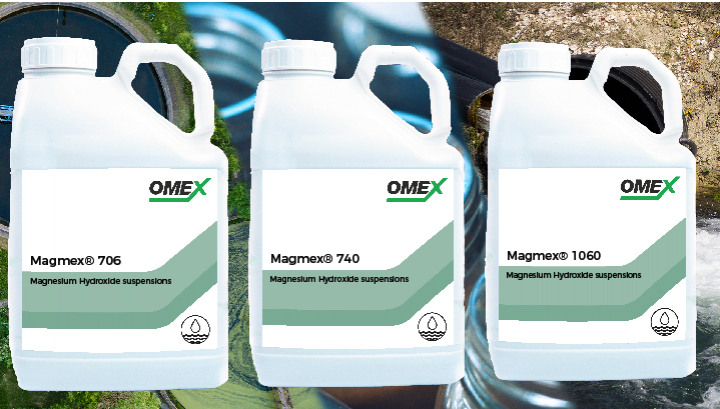 Magmex is the environmentally friendly answer to the neutralisation of acidic wastewater and is the safe alternative to the traditional use of caustic soda and lime, helping industries to meet pH, metal and other consent parameters.
Magmex helps improve the process by reducing sludge volumes, improving flocculation and naturally buffering at around pH 9-9.5 meaning biological plants are safe from overdose.
The Magmex range includes;
Magmex 740
For use where a safe, efficient alkali is required for pH correction and where minimal sludge volumes are required.
Magmex 706
A stable formulation for use in smaller scale applications where longer term storage is required without the need for agitation
Magmex 1060
A unique formulation specifically designed for use in situations where higher pH levels are needed to enhance precipitation