About
Althon design and manufacture precast concrete headwalls to meet Sewers for Adoption and Severn Trent Guidelines. Our product range includes flap valves, penstocks and stop logs as well as trash screens and outfall safety grilles. Althon also manufacture precast concrete penstock chambers and offer a large range of commercial and industrial application drainage channels.
Trash screens and Gratings
Althon manufacture a comprehensive range of trash screens, gratings and safety grilles. Our range includes SFA Compliant gratings, pipe mounted gratings, cage, cranked and sloped trash screens as well as raked trash screens and weed screens.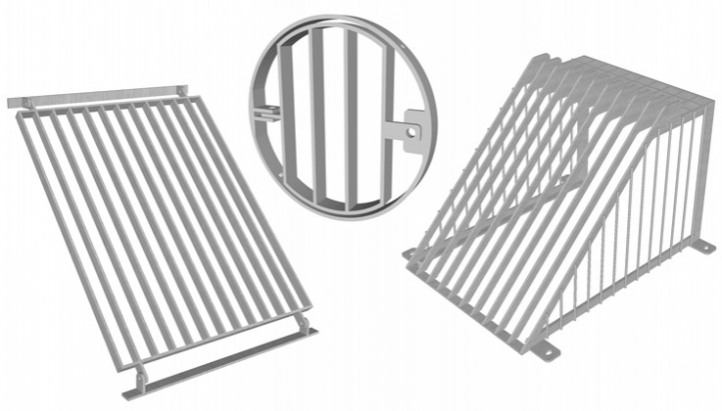 Trash Screens and Gratings
Our gratings and trash screens are available in galvanised steel as well as stainless steel. Althon gratings and trash screens can be pre-fitted to our precast headwall units, to in-situ headwalls or supplied as standalone items.
For more information on our range of Trash screens we can offer please use the links below.
Sloped Trash Screen 45 Degrees
Sloped Trash Screen 60 Degrees
Sloped Trash Screen with sides 45 Degrees
Sloped Trash Screen with sides 60 Degrees
Cage Trash Screen with Catwalk
Circular Pipe Mounted Gratings