About
Fresh water is a scarce and critical resource for people, the planet and businesses. Economic and social development comes with a resilient water supply and responsible waste strategy. Evides Industriewater creates solutions for businesses that seek to minimise waste of vital resources and energy, thereby creating the best solution for the environment too. Our customers in The Netherlands, Belgium, Germany and the UK are realising the benefits of our Water Without Waste philosophy.
Municipal Wastewater Reuse for Industry
Our client at Dow Terneuzen is supplied with 5.4 million m3 of recovered water for process and steam generation. The water comes from reuse of municipal sewage at the city of Terneuzen. In addition, surface water and condensate are recovered and polished for use in the chemical plant with minimum waste water discharge to the environment thanks to reuse.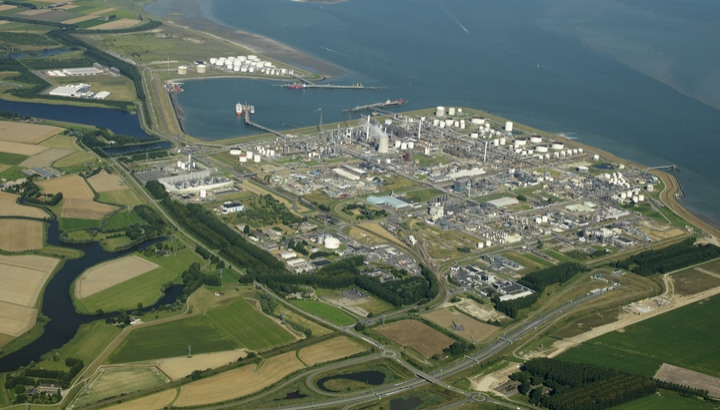 Client
The Dow Chemical Company is one of the largest chemical manufacturers, operating in some 160 countries and employing over 50,000 people worldwide. The site in Terneuzen (the Netherlands) is its second largest production location in the world. It contains 17 facilities producing ethylene, propylene, butadiene, and benzene. All important components for the production of many types of plastic and chemicals.
Case
In the mid-nineties, Dow Terneuzen invested heavily in enlarging the naphtha cracker capacity, requiring an expansion in energy production and cooling water facilities.
Operating in a freshwater-scarce coastal area, Dow sought a solution that could handle the increase in water demand, while reducing the energy and fresh water consumption required for the production of process water. The overall process water demand, used to generate steam and supply the manufacturing plants, was:
Demin water : 750 m3/h ≤ 15 μS/cm
Cooling water : 700 m3/h
Polished demin water : 1,000 m3/h ≤ 0.4 μS/cm
Solution
Evides Industriewater has been able to close the loop by implementing an innovative total water management concept, that relies heavily on the re-use of available water sources.
Under a long term DBFO contract, Evides Industriewater is:
financing the investment;
Designing and building a state of the art total water management facility,
Minimising the impact of Dow's water use on the surrounding area based on:
Treatment of brackish surface water
Effluent re-use Dow's WWTP:
Max. 2.5 million m3/y
Effluent re-use municipal WWTP (Terneuzen):
Max. 5.4 million m3/y
Condensate polishing;
Handling day-to-day operation and maintenance