About
Fresh water is a scarce and critical resource for people, the planet and businesses. Economic and social development comes with a resilient water supply and responsible waste strategy. Evides Industriewater creates solutions for businesses that seek to minimise waste of vital resources and energy, thereby creating the best solution for the environment too. Our customers in The Netherlands, Belgium, Germany and the UK are realising the benefits of our Water Without Waste philosophy.
Multi-Client Industrial WWTP
Over 60 industrial customers are making use of this centralised waste water treatment plant. The largest customer in the cluster is Zeeland Refinery, which is owned by Total and Lukoil. Other customers range from food & beverage companies (AMC, Kloosterboer) and chemical companies (Invista, Arkema) to waste management companies (Indaver), and shipyards (Damen).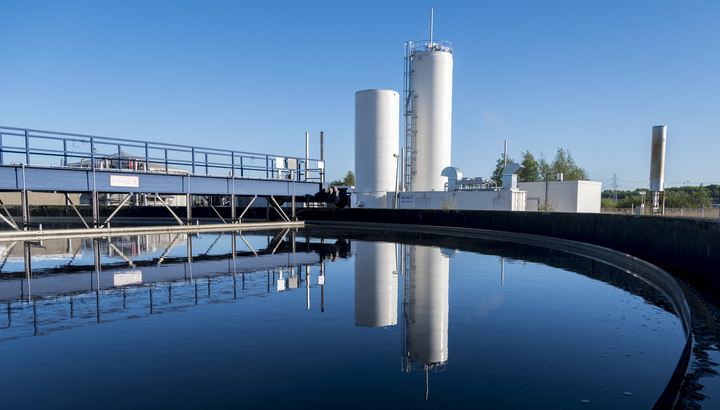 Background
At the time of the development of the Vlissingen harbour area into an industrial park for heavy industry, no central facilities for the collection and treatment of waste water were available.
The authorities came up with the idea of connecting the companies to a sewerage system with subsequent treatment of the waste water beyond the boundaries of the port itself.
Evides Industriewater carried out a study into the individual sewerage issues in the harbour area, in which it set out the previous and future waste water quantities.
Solution
Analysing the results of the study, it appeared that installing both a sewerage system and a collective waste water treatment plant for industrial and domestic waste water in the harbour area offered advantages to everyone involved.
The economy of scale results in the lowest total cost of ownership due to the following benefits:
high treatment efficiency;
lower discharge to surface water;
lower investment per pollution equivalent;
focus on core activities.
Since 1997, Evides Industriewater has:
financed the investment;
managed all client contracts;
designed, built and improved a state of the art anaerobic and aerobic treatment plant;
handled the day-to-day operation and maintenance.
Key Figures
Start of operation - 1997
Companies connected - 60
Technology & Capacity - Anaerobic - 35,000 PE and Aerobic - 45,000 PE
Flow - 11,000 m3/day
COD load Max. - 5,100 kg/day