About
Fresh water is a scarce and critical resource for people, the planet and businesses. Economic and social development comes with a resilient water supply and responsible waste strategy. Evides Industriewater creates solutions for businesses that seek to minimise waste of vital resources and energy, thereby creating the best solution for the environment too. Our customers in The Netherlands, Belgium, Germany and the UK are realising the benefits of our Water Without Waste philosophy.
Irrigation using wastewater reuse
The Netherlands is the World's second largest food exporter by value, despite having a land area only 17% as big as the UK. Dutch farming practices are the key to this success and the efficient use of water in agriculture has been a key component. High-quality water is essential for agriculture. After all, crops cannot grow without regular watering. In places where fresh water is only available in limited amounts, Evides Industriewater supplies treated wastewater of excellent quality with customised treatment to optimise food production.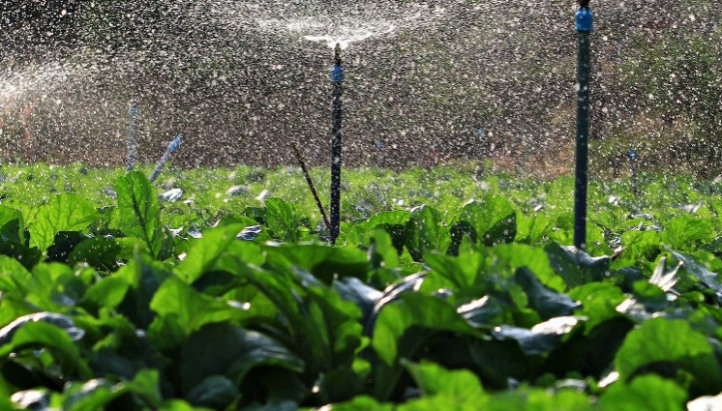 Agriculture in The Netherlands
A huge amount of agricultural water is currently consumed in Zeeland in the South West of The Netherlands. Here, the amounts of available surface water and groundwater are limited and so, the abstraction of this water comes with very strict requirements. For this reason, the current situation is that custom agricultural water is pre-treated surface water from the Biesbosch area that is supplied to farms in Central Zeeland through a dedicatd pipeline.
Innovative, sustainable solutions
With sustainability and cost-effectiveness in mind, we are constantly focusing on innovation at Evides Industriewater. And that includes agricultural and irrigation water. Delft Blue Water was a pilot project, in which we purified waste water and re-used it as agricultural irrigation water.
A study showed no difference in the Tomatoes grown using the re-use water versus those with the treated surface water.
Reusing waste water for irrigation means:
• Lower costs
• A more sustainable solution
• Custom water treatment solutions e.g. nutrients can be left in
• Continuously available