About
Fresh water is a scarce and critical resource for people, the planet and businesses. Economic and social development comes with a resilient water supply and responsible waste strategy. Evides Industriewater creates solutions for businesses that seek to minimise waste of vital resources and energy, thereby creating the best solution for the environment too. Our customers in The Netherlands, Belgium, Germany and the UK are realising the benefits of our Water Without Waste philosophy.
BASF Antwerp
BASF is a world leader in the chemical industry, combining economic success with environmental protection and social responsibility. The site of BASF in Antwerp is located in the most northern part of the port of Antwerp. It is the largest chemical production centre in Belgium and the second most important production site of the BASF group worldwide. The site contains fifty production facilities. The BASF Antwerp product range comprises base and speciality chemicals, synthetics and primary products, refining products and inorganic chemicals.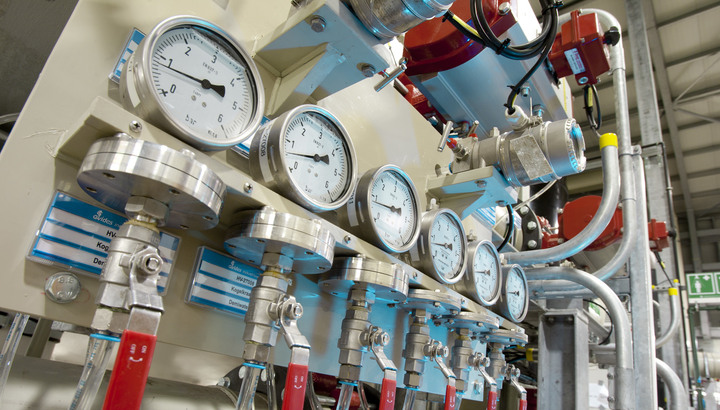 Background
The BASF Antwerp is a combined site which, by interlinking the production plants, energy flows and infrastructure, reduces raw materials, energy consumption, and emissions, while exploiting synergies. As part of its efficient use of resources, BASF started an initiative to optimize the water footprint.
BASF needed to expand demineralised water production whilst also aiming to minimize the consumption of groundwater. In a global tendering process, Evides Industriewater was the successful bidder best able to meet the high standards for the demineralised water production, while reducing the consumption of groundwater.
Solution
Over a period of nearly 50 years, Evides Industriewater has developed the competences and know how in the treatment of surface water for the production of industrial water.
Applying this knowledge, Evides Industriewater has been able to replace nearly all groundwater use at BASF with surface water as input for the production of process water.
Under a long term DBFO contract, Evides Industriewater has:
Financed the investment;
Designed and built a state of the art water plan for process, demineralised and ultra-pure water.
Handled the day-to-day operation and maintenance.
Implemented improvements developed by our in-house innovation team.
Key Figures
Start of operation - 2011
Products - Process and (polished) demin water
Source - Pre treated surface water
Max. capacity:
Process water plant 2,000 m3/h
Demin water plant 550 m3/h
Ultrapure water (RO) 600 m3/h
Technology - MMF – IX - RO
Redundancy - N-2
Conductivity - < 0,1 μS/cm
Total Organic Carbon - < 50 ppb