Keller
About
KELLER is Europe's largest manufacturer of isolated piezoresistive Pressure Sensors and Pressure Transmitters. We are a world leader in pressure sensing technology continually developing new materials and manufacturing processes, that is why we remain successful. KELLER is certified according to ISO 9001:2015. This website introduces the comprehensive range of products, from simple Pressure Capsules, to fully compensated Digital Pressure Transmitters, also low cost Industrial Pressure Transmitters, Digital Pressure Gauges, Recording Digital Manometers. Modern advanced production techniques enable Keller to offer competitive pricing for medium and high volume production orders. Customer engineered special products are easily accommodated. KELLER supply Pressure Sensors to all industries and applications, we are specialist in the following areas, Refrigeration, Oil & Gas 'down-hole', Water Depth, Hydraulics, Autoclave Sterilisers, Oceanology. Any pressure range from 5mbar, up to 2000 bar. Standard outputs 4..20mA, 0..10V, 0.5..4.5V, and Digital RS485. Standard operating temperatures 10..40°C, -10..80 °C, 20..120 °C, others on request.
Contact
Mr Stuart Hole
First Floor, Little Keep Gate
Dorchester
Dorset

DT1 1AH
https://www.keller-pressure.co.uk
Continuous Level Measurement Instead of Float Switches
Switching from float devices to a modern solution with the 26 Y KELLER Level Transmitter provides a continuous measuring system to control wastewater levels.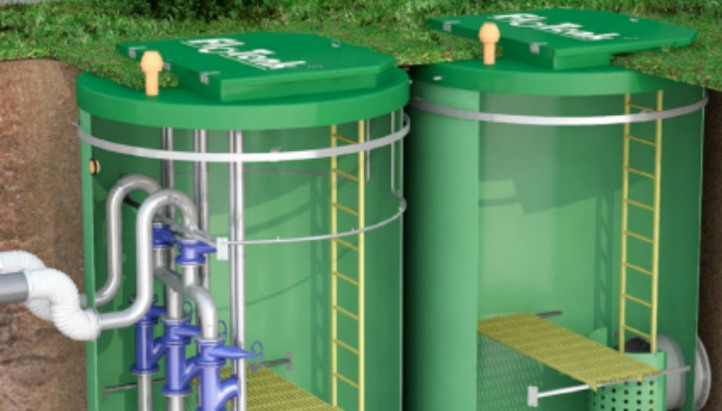 Inefficient Wastewater Level Measurement System
The customer needed a wastewater level measurement system, which was initially solved with floating switches. Switch one would cause the tank to fill when the level dropped to a minimum, switch two would stop filling the tank at maximum level, whereas switch three acted as an alarm not to refill the tank.
Taking the Shortcut
Instead of using several floating devices, the company opted for the 26 Y KELLER Level Transmitter.
The main advantages of hydrostatic measurement compared to float switches in an application with wastewaters are:
Hydrostatic level sensors do not detect foam as a level of liquid (as it is the case with ultrasonic sensors), and therefore provide precise level values
No false signals because of no mechanical parts inside
Continuous measurement
Level values can be read off a display
Sewage i Pumping Stations Equipped with Continuous Measuring System to Control Level in Wastewater Capacity
Example of Wastewater Capacity with Level Measuring Systems
Used KELLER Products