Keller
About
KELLER is Europe's largest manufacturer of isolated piezoresistive Pressure Sensors and Pressure Transmitters. We are a world leader in pressure sensing technology continually developing new materials and manufacturing processes, that is why we remain successful. KELLER is certified according to ISO 9001:2015. This website introduces the comprehensive range of products, from simple Pressure Capsules, to fully compensated Digital Pressure Transmitters, also low cost Industrial Pressure Transmitters, Digital Pressure Gauges, Recording Digital Manometers. Modern advanced production techniques enable Keller to offer competitive pricing for medium and high volume production orders. Customer engineered special products are easily accommodated. KELLER supply Pressure Sensors to all industries and applications, we are specialist in the following areas, Refrigeration, Oil & Gas 'down-hole', Water Depth, Hydraulics, Autoclave Sterilisers, Oceanology. Any pressure range from 5mbar, up to 2000 bar. Standard outputs 4..20mA, 0..10V, 0.5..4.5V, and Digital RS485. Standard operating temperatures 10..40°C, -10..80 °C, 20..120 °C, others on request.
Contact
Mr Stuart Hole
First Floor, Little Keep Gate
Dorchester
Dorset

DT1 1AH
https://www.keller-pressure.co.uk
OEM Pressure Transmitters Series LD
PROBABLY THE WORLD'S SMALLEST PRESSURE TRANSMITTER with I2C interface and Embedded Signal Conditioning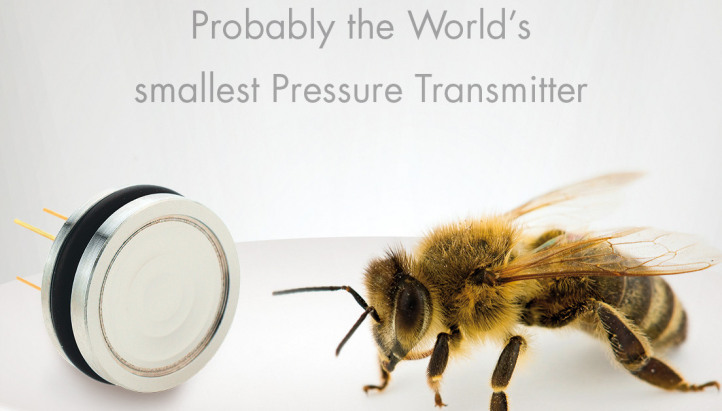 I2C Digital Pressure Sensors for Water and Gas Network Monitoring
The LD Series is the smallest fully functional OEM I2C digital transmitter for pressure and temperature measurement by KELLER.
The LD Series is the market leading sensor for gas and water pressure monitoring. These sensors have an accomplished real-life total error band of ±1.2mbar and resolution of 0.7mbar over -20°C… 70°C (100mbar sensor).
This performance enables Equipment Manufacturers to measure pressure data more accurately improving the quality and reliability of information to minimise gas/water leakage, ultimately reducing costs for utility companies.
All the electronic components are contained within the oil filled housing making the sensors easy for system integration. The I2C interface allows for multiple sensor monitoring and simple plug and play technology.
·     Pressure ranges from 0.1… 1000 bar
·     Operating temperature range from -40… 110°C
·     Fully factory compensated
·     Low power consumption of 1.8… 3.6VDC
·     Ultra-compact, robust housing made from stainless steel (optional Hastelloy C-276)
·     Extremely accurate, outstanding long-term stability, no hysteresis
·     Intrinsically safe option
Find more details at https://www.edie.net/products/redirect.asp?content=product_listing&cid=68364&url=http://www.keller-druck.com/home_e/paprod_e/4ld_e.asp
"Probably the world's smallest pressure transmitters; with their I2C interface, these are excellent for simple integration in microcontroller­based systems. The low-power optimised design lends itself well to battery operated devices."