SeaRoc Group
About
Safety of workers and operational efficiency are the highest priorities with any project. SitePlanner is a software system that provides the tools to help you meet industry best practises, stay compliant and maximise resources. SitePlanner helps you achieve greater safety and efficiency by providing the tools to: • Pre-enrol personnel and have their induction completed before they arrive on site • Record personnel certificates and qualifications and receive alerts when they are due to expire • Ensure contractors arrive on site with pre-approved Risk Assessments and Method Statements (RAMS) • Manage multiple sites from a central system • Receive a time and date stamped audit of activity
Contact
Sarah Simmons
SeaRoc Group
45 South Street
Chichester

PO19 1DS
www.searoc.com
SEAROC GROUP LAUNCHES NEW 'IN-TURBINE' COMMUNICATIONS SOLUTION
We have launched a new, fully portable communications solution that allows technicians to communicate effectively and reliably from within a wind turbine.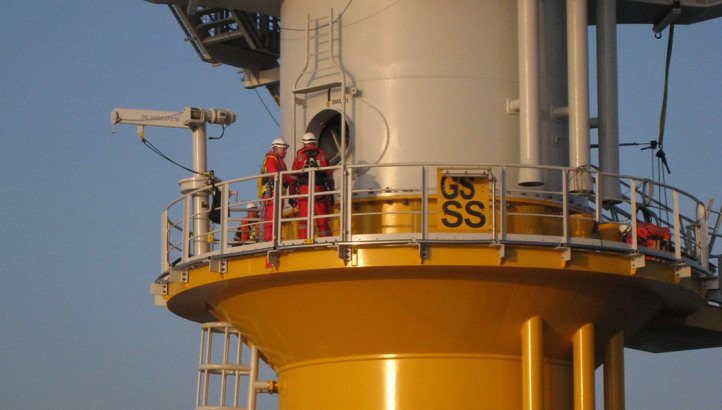 Reliable communications with technicians working inside wind turbines is critical for safe operations. As radio signals are not able to be detected from within the confines of the turbine because of the metal structure this can create a challenge for offshore wind farm maintenance. SeaRoc's new solution enables the radio signal to be broadcast within the turbine so technicians can communicate effectively with third parties.
Nick Murphy, Head of Operations at SeaRoc Group commented:
"This new product addresses a very specific and common problem during operations on offshore wind farms. Supplied in a light, compact unit that can be easily moved and set up, the system enables essential safety radio communications for technicians working inside a turbine. This solution increases both efficiency and safety as it means technicians don't have to go outside to talk to the rest of the network and they can now talk to other users from the inside of the turbine using their own handheld radio."
This new solution is an extension to SeaRoc Group's SeaHub range of communications solutions. The SeaHub range provides a full range of communications solutions to meet all offshore project requirements. Click here for more information on the SeaHub Communications Systems.