SeaRoc Group
About
Safety of workers and operational efficiency are the highest priorities with any project. SitePlanner is a software system that provides the tools to help you meet industry best practises, stay compliant and maximise resources. SitePlanner helps you achieve greater safety and efficiency by providing the tools to: • Pre-enrol personnel and have their induction completed before they arrive on site • Record personnel certificates and qualifications and receive alerts when they are due to expire • Ensure contractors arrive on site with pre-approved Risk Assessments and Method Statements (RAMS) • Manage multiple sites from a central system • Receive a time and date stamped audit of activity
Contact
Sarah Simmons
SeaRoc Group
45 South Street
Chichester

PO19 1DS
www.searoc.com
IMPROVING SITE INDUCTIONS WITHIN THE WATER AND WASTEWATER INDUSTRY
Projects within the water sector can pose many risks. To ensure site safety, health and safety best practices require personnel to be inducted and for certifications and qualifications to be checked prior to them accessing or starting work on site. In reality, this is a very challenging process that often results in loss of working hours with contractors waiting to get onto site whilst the Site Manager tries to complete inductions and collect all personnel certificates when they arrive.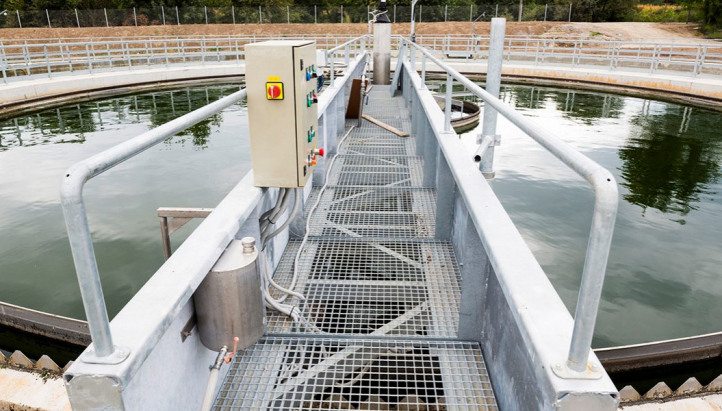 The Requirements for an Effective Site Induction
For all personnel to be qualified to enter the site in order to reduce the risk of injury or damage
For all personnel to be qualified for the work that they are contracted to do in order to reduce the risk of incidents
For sites to be able to evidence that all personnel entering the site are inducted and qualified to be there
Site Inductions – The Challenges and Risks
Unplanned or incomplete inductions result in loss of working hours for both the Site Managers and contractors
Inconsistency with face-to-face inductions caused by time pressures and differing work practices from site to site
Site Managers spend their time on repetitive tasks that reduce their capacity for proactive work
How does SitePlanner help overcome the challenges with inductions?
The SitePlanner software provides an online pre-enrollment solution that enables all personnel to be suitably inducted with their certificates checked prior to arrival on site.
SitePlanner Inductions are:
Efficient 

– personnel are enrolled prior to arriving on site, reducing time pressure on Site Managers and optimising contractor time on site

Consistent 

– every induction is guaranteed to meet company standards

Validated 

– Personnel undertake a secure, randomised test of knowledge to evidence their understanding of site requirements

Auditable 

– as a Software as a Service, SitePlanner is accessible from remote locations, enabling rapid auditing
For more information on the SitePlanner system or to book a demonstration, email us at 
info@searoc.com