About
Aerzen is one of the leading suppliers of two-shaft positive displacement machines worldwide. Aerzener Maschinenfabrik GmbH is an industry-leading positive displacement blower, screw compressor manufacturer, family-owned and run, and in existence since 1864. Aerzen Machines Limited is a wholly-owned daughter Company of the group, charged with servicing and supporting all Aerzen customers and clients in the UK and Ireland. ISO 9001, 14001 and OHSAS 18001 registered, the Company are UVDB verified and Investors in People certified. This all ensures that customers are given the highest possible standards of quality, health and safety, and environmental impact assurance. Aerzen have specialist teams of product managers for blowers, oil-free compressors, vacuum boosters, biogas and process gas blowers and compressors, Centrifugal Turbo compressors and our new range of energy-efficient Hybrid machines that are providing class-leading efficiencies and WLC's to industry. Aerzen also offer rental solutions for blowers compressors and ancillaries with package machines available for
Contact
Mr Matthew Morey
Aerzen House
Langston Road
Loughton
Essex
IG103SL
www.aerzen.com
AERsmart
AERsmart, the new intelligent machine control. AERsmart distributes air flows optimally between the various technologies and their individual efficiency levels. End result: standalone efficiency levels close to the theoretical maximum. Additional savings of up to 15%.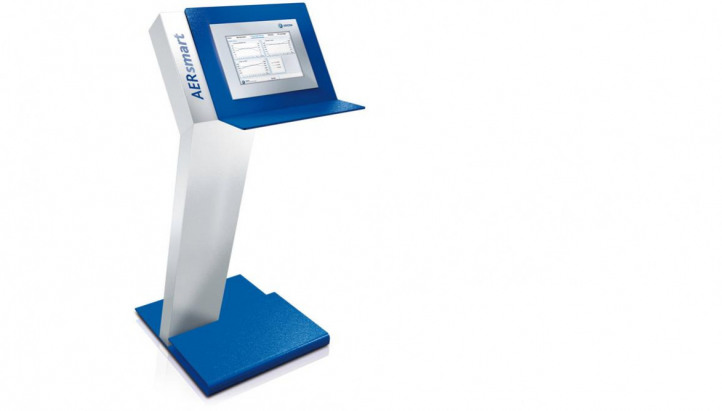 Strong fluctuations in load operations are typical for biological wastewater treatment plants. The innovative machine control AERsmart provides the intelligent building block for distributing the required oxygen to the machine pool, such that the low, medium and heavy loads are executed as efficiently as the current configuration permits. Machine characteristics and efficiency levels are built into the control algorithm. In this way, the installed machine pool operates as close as possible to the theoretical maximum efficiency. 
The savings potential presented by AERsmart's innovative machine control is enormous. Investments pay for themselves in just a few years.
To find out more information about this product please look at our website
Please follow us on Twitter, Facebook, LinkedIn and Instagram for updates and more information. Let's Talk!