About
As a UK, family owned and operated, quality assured company, Enduramaxx has a wealth of experience in the poly product industry. Designing and manufacturing an extensive range of quality polyethylene products for agricultural, industrial and residential applications.One of the UK?s leading manufacturers and distributers of polyethylene products, Enduramaxx constructs all its storage tanks using the highest grade materials and the latest in rotational moulded, UV stabilisation technologies, ensuring durability with a smooth interior to help resist bacteria growth.The high specification design of every Enduramaxx product guarantees the exact solution to any requirement. With a robust distribution network, trusted delivery service, and experience in over dimensional loads and general freight, ensures the flexibility and capability to deliver every product wherever you are located.Our ISO 9001 UKAS accreditation and WRAS Approval, ensures you receive a high grade, long lasting, vigorously tested product backed up with the support and service you deserve. Enduramaxx is also an authorised user registered on the ECA Qualified Water Technology List.
Cone Bottom Storage Tanks
Cone Bottom Tank is used where 100% drainage is an advantage. The cone tank means that the liquid completely drains while helping address concerns with vortexing. These polyethylene cone tanks are rotationally moulded which means there is a consistent wall thickness. This high impact chemical resistant tank is manufactured from high-density food grade polyethylene. This conical tank is UV stabilized which means they are suitable for outdoor installations. In natural, these tank are translucent which means the contents of the tank can be easily viewed. These tanks are suitable for liquids of up to 1.7 specific gravity.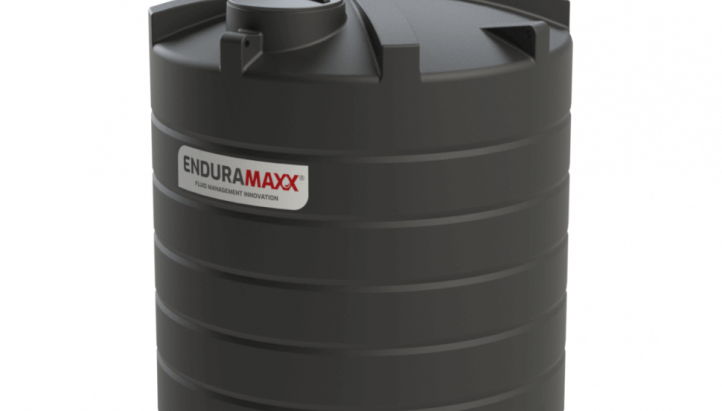 This high impact chemical resistant tank is manufactured from high-density food grade polyethylene. The polyethylene cone tanks are rotationally moulded giving the tank a consistent wall thickness



There are great advantages of cone bottom tanks of which 100 % drainage is the main strength.



The Cone Bottom Tanks consist of 11 sizes ranging from 1360 liters to 21000 liters. 1360 liters, 1600 liters, 2700 liters, 3150 liters, 4200 liters, 4900 liters, 5200 liters 5900 liters, 6200, 6900 liters, 13000 liters, 17000 liters and 21000 liters.



There are outlet locations on the base, side and top of the tank. Client customisation includes additional bulkheads, welded flanges, vented or non-vented lids etc. to meet the specific needs of the client.



Typical uses



· Molasses, liquid feed and liquid fertilizer storage



· Chemical holding & mix tank



· Industrial storage tank and chemical supply tanks



· Industrial mix tank and inductor tanks



· Water treatment and iron removal process from borehole



· Settlement and sludge tank



· Holding tanks, surge tanks and balance tanks



· Beer, cider and wine manufacture



· Batch tanks & process mix tanks



For more information -