About
Sulzer Pumps is one of the world's leading pump manufacturers, recognized for excellent product quality, performance reliability and technical innovation. We provide a full line of pumps, equipment and related technologies to the Oil and Gas, Hydrocarbon Processing, Power Generation, Water and Wastewater, and Pulp and Paper industries. With our global network of 14 product orientated factories and service centers and sales offices in more than 150 countries, we are a truly global company, close to customers acting locally through our regional teams with local market understanding and expertise.
Contact
Mrs Joelle Rabelle
5th Floor Astral Tower,Betts Way, London Road

Crawley
West Sussex
RH10 9UY
www.sulzer.com/en
Lifting stations
The range of pumps and prefabricated lifting stations provides an efficient, effective, and economical solution for the removal of wastewater.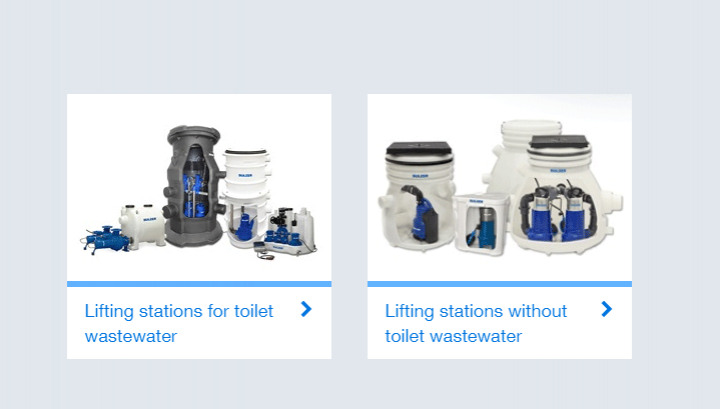 Sulzer's lifting stations provide effluent pumping from washing machines, sinks, dishwashers, showers, and bathtubs from areas below the sewer level.
Robust and versatile design proven over many years ensures reliable and trouble-free operation.
Compact, easy to install and operate lifting stations are supplied complete with collection chamber, internal pipework, valves and level controls.