About
Vacuum pumps, blowers and compressors from Busch are used wherever efficiency, reliability and safety are crucial factors. That's why wastewater facilities all over the world use products by Busch. Busch (UK) Ltd was established in 1971 and was the first overseas subsidiary within the global Busch Vacuum Pumps and Systems group. The Busch (UK) Ltd headquarters, national service centre and specialist systems department is located in Telford, Shropshire. Additionally, we have a dedicated medium/high vacuum service centre based in East Kilbride, which also provides support to our customers in Scotland. Our dedicated systems department designs and builds standard and bespoke vacuum and low over pressure systems to meet the requirements of our customers and their processes. Pumps and vacuum systems are fully supported by our established and comprehensive range of service products. Customers can rely on expert advice, repair, pump and system audits and maintenance capability, either at our UK service centres, or on-site via our extensive network of field-based Busch service engineers.
SAMOS Side Channel Blowers
SAMOS side channel blowers may be used in all areas where pulsation-free vacuum and pressure services are required. Units may be installed horizontally or vertically. The die-cast aluminium construction makes this a very robust product.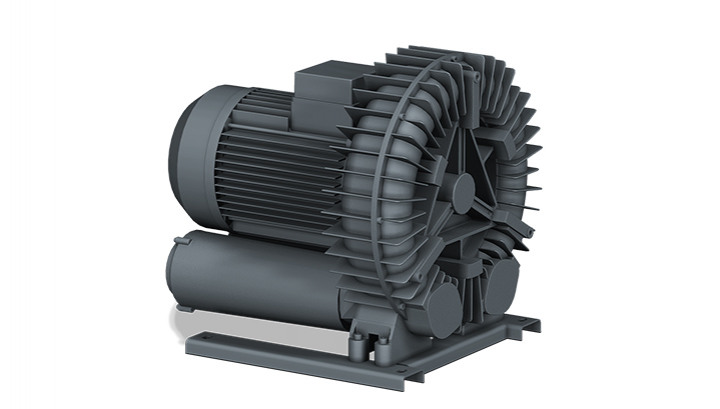 Maintenance-free
Sealed-for-life bearings, a fan-cooled drive and a non-contact impeller all ensure that the SAMOS side channel blower is maintenance-free.
Environmentally safe
SAMOS side channel blowers are exceptionally environment-friendly, as they require no operating fluids. An internal silencer allows the SAMOS to run very quietly, whilst the drive has energy-efficient motors.