About
Vacuum pumps, blowers and compressors from Busch are used wherever efficiency, reliability and safety are crucial factors. That's why wastewater facilities all over the world use products by Busch. Busch (UK) Ltd was established in 1971 and was the first overseas subsidiary within the global Busch Vacuum Pumps and Systems group. The Busch (UK) Ltd headquarters, national service centre and specialist systems department is located in Telford, Shropshire. Additionally, we have a dedicated medium/high vacuum service centre based in East Kilbride, which also provides support to our customers in Scotland. Our dedicated systems department designs and builds standard and bespoke vacuum and low over pressure systems to meet the requirements of our customers and their processes. Pumps and vacuum systems are fully supported by our established and comprehensive range of service products. Customers can rely on expert advice, repair, pump and system audits and maintenance capability, either at our UK service centres, or on-site via our extensive network of field-based Busch service engineers.
SECO Dry-Running Rotary Vane Compressors
SECO SD dry-running rotary vane compressors are compact, reliable and extremely powerful. The proven dry running rotary vane technology ensures an efficient and pulsation-free supply of blast and compressed air of up to 1 bar(g) for many industrial applications.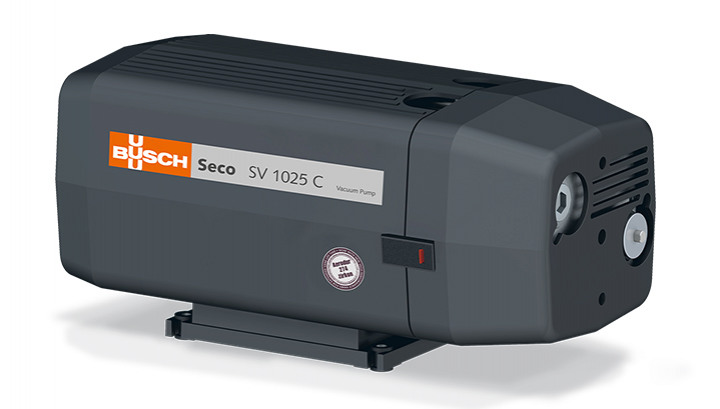 SECO rotary vane compressors are characterised by oil-free compression a high level of availability and operational reliability. This is ensured thanks to the hard-wearing and self-lubricating vanes made from special graphite, the robust construction and lifetime-lubricated bearings. The compact design of the SECO compressors means, that they can be fitted or installed in many locations. Therefore SECO rotary vane compressors can be used wherever reliable and oil-free compressed air is required.
SECO rotary vane compressors are perfectly suited for use in the aeration of liquids, e.g. waste water treatment.
SECO rotary vane compressors are equipped with Aerodur 274 Zirkon vanes that are extremely resistant to wear and humidity. These vanes have a lifetime 3 times longer than other standard vanes on the market, ensuring very high uptime and reduced operating costs for the end user.
Maintenance can be easily carried out by the operator. Apart from regular checks or changing of the vanes and filter replacement at recommended service intervals no additional maintenance is required.