About
Eliquo Hydrok Ltd became a member of the Eliquo Water Group in 2016 through the acquisition of Hydrok UK Ltd by ELIQUO WATER GROUP GmbH . As a result of this, the company has been able to add to the already existing extensive solution and product portfolio that includes solutions for wastewater management, wastewater treatment, clean water treatment and surface water management, by the introduction of proprietary biosolids and nutrient management technologies. The new products along with a strong technology portfolio that includes CSO screens, flow controls, Mecana tertiary filtration, high-efficiency aeration technology, IFAS Fixed Bed Media, MBR Bio Reactors. and UV disinfection to mention just a few. Eliquo Hydrok provide Water Engineering Solutions to all manner of complex and simple problems. The experienced in-house design teams are available to help identify and discuss the requirement and, should any of our standard products not be the perfect solution, our in-house manufacturing facility enables us to produce bespoke designs to suit a particular need. Eliquo Hydrok are also the exclusive UK distributor for a number of leading European specialist manufacturers.
Contact
Mr David Armstrong
Warren RoadIndian Queens Ind EstIndian Queens

St Columb
Cornwall
TR9 6TL
www.eliquohydrok.co.uk
Eliquo Hydrok Sludge Treatment
Eliquo Hydrok offer complete solutions for sludge treatment, from efficient digestion to energy-optimised drying. The Eliquo Hydrok experience in sludge treatment is comprehensive. Sludge thickening, digestion, dewatering and drying are all part of our portfolio. With our proprietary, innovative design concepts, we provide advanced sludge treatment solutions.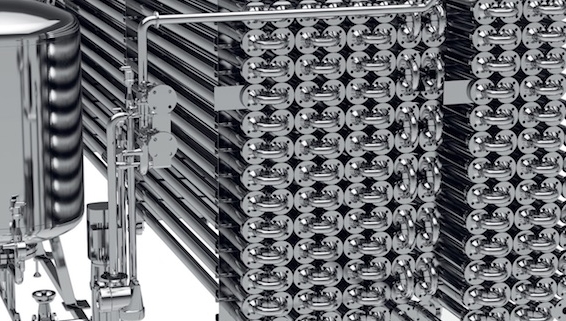 How do you treat sludge properly? This question is of critical importance in modern wastewater treatment. On the one hand, disposal is very expensive. On the other hand, sewage sludge is a viable source of energy and nutrients. How energy-efficient or even energy self-sufficient a treatment plant actually is will depend largely on the quality of sludge digestion. Our LysoTherm® system improves the gas yield and reduces the amount of residue for disposal.
The best-possible sludge digestion enables sewage treatment plants to operate with energy self sufficiency and in some cases with an energy surplus. This is achievable in combination with               co-substrate utilisation, with energy-related improvements in the mechanical and aerobic biological wastewater treatment or with the additional use of renewable energies, such as wind power and photovoltaics.
Our core products for Sludge Treatment