NETZSCH Pumps and Systems Ltd
About
We are a mid-sized, family-owned German company engaging in the manufacture of machinery and instrumentation with worldwide production, sales, and service branches. Without losing view of our regional roots, we strive for global market penetration. Regionality and globality are not mutually exclusive terms in our world. Our products and services are held in high regard by our customers. We view it as our foremost duty to uphold and cultivate this esteem. Our employees are an important factor in our success and they are a veritable pool of knowledge and expertise. We encourage and nurture their professional growth in order to help master the dynamic challenges faced in our international competitive Arena?. This in turn enables us to provide our entire staff with stable and secure employment. We are a reliable partner to our suppliers and strive to cultivate long-term collaborative relationships. We are conscious of the responsibilities we bear for the regions in which we are active, as well as for our environment. We are dedicated to heeding the interests of the common good. We abide by the respective laws across the world and avow ourselves to the practice of fair and just competition. Our systematic, continuous improvement of our resources and processes ensures that the growing needs of our business partners, employees and social environment will continue to be met into the future.
Contact

Horchester

Holywell
Dorchester
DT2 0LL
www.netzsch.com
NBE Barrel Emptying/Dosing Units
Netzsch dosing and barrel emptying systems offer highly engineered pumps and control technology that delivers a virtually shear free conveyance and gentle handling of a wide range of substances especially viscous and expensive materials that require accurate dispensing.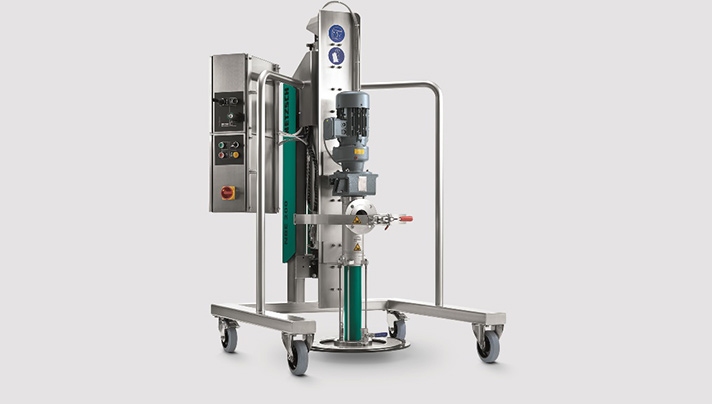 They are used in all industry sectors especially food, chemical, electrical and automotive.