T-T PUMPS Limited
About
T-T is your one-stop shop for everything needed to master water management challenges. We specialise in not only off-the-shelf pumps, valves, and controls but also bespoke pumping solutions, specialist valves that are tailored to meet your exact requirements and custom-made control panels for your specific application. With a dedicated technical team, constant research of water technology and the latest developments in the industry catered to, we are the company you can rely on the get the job done. We have thousands of products in our range, which gives us the capacity to meet any challenge in a wide range of industries. So whether you need A water management system for a housing estate, or a sophisticated pumping station for a water treatment plant, trust T-T to deliver a cost-effective solution that is built to last. Trading since 1959, T-T have the experience to design bespoke pump systems, develop waterworks valves and manufacture control systems for a range of industries. We are expertly qualified to match the right products to the right applications.
Contact
Marketing Rebecca Jones
Onneley Works
Newcastle Road
Woore
Cheshire
CW3 9RU
www.ttpumps.com
Todmorden High School
T-T were contacted by North Star Estates to provide a competitive quote for a packaged pumping station, to take foul flows from an extension of Todmorden High School, West Yorkshire. There was a requirement for a suitable chamber capable of storing 12 hours of foul, equating to 12,500 litres. Ordinarily, pumping stations are sized for 24-hour emergency storage, however, on this occasion, an agreement between T-T's clients and the council was reached to reduce the emergency storage to 12 hours. This was due to the occupancy of the building not being for a 24 hour period. It was also agreed that there would be a responsive maintenance on hand in case of any problems.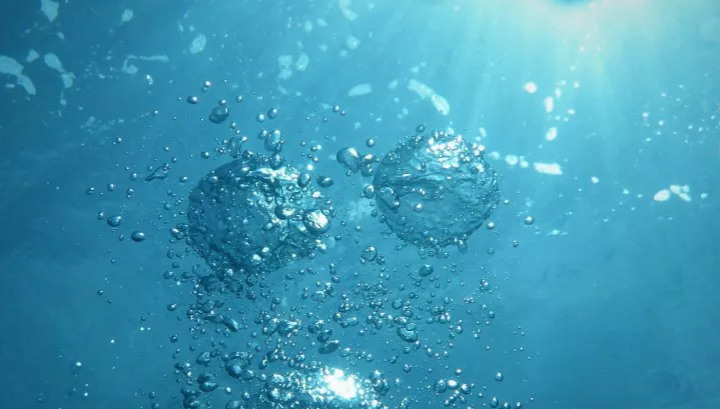 In order to accommodate the emergency storage requirements set out, an XL 15,000 pumping station chamber was selected with 80mm pipework. This unit is capable of special modification, providing storage retention of up to 15,000 litres. The tendering team selected pumps from the DGN range, primarily due to their excellent solid handling capabilities and high-quality construction to handle the pump flows. A T-T Libra Control Panel, housed within a kiosk, and T-T Flow valves were added as optional extras to complete the package. The complete package leaves T-T with internal pipework pre-assembled ready for installation into the ground, after which the pumps and control equipment are added.
The XL pumping station is manufactured from strong GRP to ensure that it can withstand both internal and external pressures. The internal walls are smooth to aid the hygienic disposal of effluents, to avoid effluent collation and septicity. The package is supplied with controls for fully automatic operation, and a high-level alarm indicator as standard.
T-T pride themselves on providing a quick, efficient and complete service, ensuring pumping stations are available on short lead times to suit tight construction schedules. From the initial order point, site assistance was provided in the form of site meetings and guidance to North Star Estates site team, to ensure that all requirements were considered during the process. The installation was completed by North Star as per T-T's recommendations. Following this, T-T's site engineers attended the site to complete the commissioning process, ensuring that the pumping station was in optimal working condition.
Richard Morris of North Star Estates commented "North Star were appointed to carry out the Civil Engineering Package at Todmorden High School on behalf of Main Contractor Bardsley Construction Ltd and as part of the new foul drainage design a Packaged Pumping Station had to be procured and installed. North Star approached T-T Pumps and a meeting was arranged on site to discuss the requirements of the pump and all matters relating to the design, procurement, installation, and commissioning of the tank. After all the technical matters had been formalised North Star procured the Packaged Pumping Station (Model Ref: XL-15000) which was delivered directly to site on the pre-arranged date. During the installation of the tank, T-T Pumps were on hand to assist with any queries our operatives had and the tank was installed without too much fuss at all. Following the installation, a commissioning date was pre-booked with T-T Pumps and their commissioning department attended site and carried out all necessary M&E works including the installation of the pumps and equipment within the unit itself to ensure the packaged pumping station was operating correctly and as intended. Once the tank had been signed off as being fully operational a full set of documents were provided in relation to the commissioning of the unit along with complete details of any future maintenance requirements which rounded off a very professional, efficient and admirable service provided by T-T Pumps throughout the planning, design, technical and installation and commissioning phases."


This is just one of the many bespoke projects that T-T have been involved in this year. For more information on the range of package pumping stations, visit https://www.edie.net/products/redirect.asp?content=product_listing&cid=64171&url=https://www.ttpumps.com/products/pumping-stations/domestic-and-commercial-pumping-station/planet-range.html or call the T-T team on +44(0)1630 647200.