About
Watson-Marlow Fluid Technology Group (WMFTG) is the world leader in niche peristaltic pump manufacture and associated fluid path technologies for the food, pharmaceutical, chemical and environmental industries. Comprising ten established brands, each with their own area of expertise, but together offering our customers unrivalled solutions for their pumping and fluid transfer applications.
Qdos chemical metering pumps
Accurate, versatile chemical metering pumps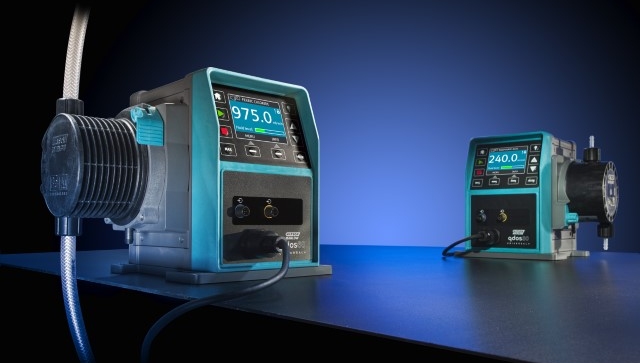 Delivering flow rates that remain constant right up to 7bar Qdos peristaltic chemical metering pumps give users a unique advantage over diaphragm metering pumps.
Qdos pumps offer long maintenance intervals, reducing the impact of process downtime and lowering the overall cost of ownership.
Cut chemical cost through higher accuracy metering
Simple drop-in installation eliminates ancillary equipment
Reduced maintenance with single, no-tools, component replacement
Flow rates from 0.1 to 2000 ml/min at up to 7bar
Cost of ownership is less than that of a diaphragm pump
Eliminate ancillary equipment
A diaphragm metering pump often requires a range of high maintenance ancillary items to function. 

The Qdos pump eliminates ancillary equipment while ensuring accurate, linear and repeatable metering across all process conditions.
No backpressure valves
No pulsation dampener
No degassing valves
No foot valves and strainers
No float switches