About
edie provides a comprehensive online training centre where you can find and compare different courses available to the water, waste and environment sector. Environmental training courses, seminars, workshops, lectures and educational events. Improve your knowledge and expertise and gain professional qualifications in the environmental sector to get the most out of green collar jobs.
Contact
Mr Carl Myers
Faversham House, 232a Addington Road

South Croydon
Surrey
CR2 8LE
www.edie.net/training
edie live
At edie Live we believe in achieving a sustainable future, today. Our Mission Possible campaign inspires and empowers business to act today.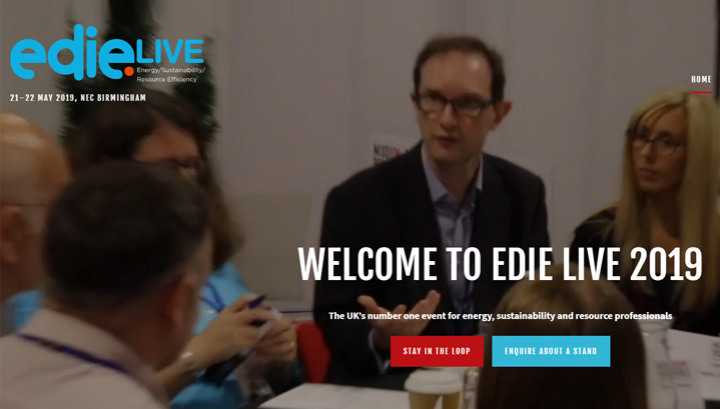 Through the lens of energy, resources, the built environment, mobility and business leadership, we've created the UK's only event which is tailor-made to fit the needs of sustainability, energy and resource professionals.
In 2019, the Mission Possible campaign is about moving onto the next level. This is about harnessing new innovations, forging new collaborations and evolving business strategies to achieve a sustainable future, today.
Be inspired by sustainability superstars, coached by industry experts, collaborate with your peers, and shown the way by hundreds of innovative suppliers.
Turn ambition into ACTION at edie Live 2019.