About
CSO Group is based in the village of Bough Beech just 30 miles from central London and less than an hour from all of London's airports. Initially manufacturing and distributing Combined Storm Overflow equipment and odour control systems into the waste water sector in the UK, CSO now provides pollution solutions in the Energy from Waste (EfW), Municipal Solids Waste (MSW), Waste Water Treatment (WWT) and General Industrial sectors. CSO's products include biogas desulphurisation for gas to grid and CHP applications, odour control, pasteurisation, heat exchangers, CSO equipment and solids handling solutions - see our full product range here. Terminodour™ is CSO's unique odour control system; the technology for which has now been granted Best Available Technology (BAT) status. Terminodour™ is ideally suited within municipal solids waste and waste reception buildings. CSO also offer traditional odour control solutions. CSO's clients include the main UK water companies of England and Wales, Scottish Water, Northern Ireland Water and Irish Water, as well as major national and international companies such as Saria, & ABP Food Group.
Contact
Mr Naval Phandey
Chequers Barn
Bough Beech
Edenbridge
Kent
TN8 7PD
www.csogroup.co.uk
Pump Action Screen for CSO's
The Pump Action Screen (PAS) is a revolutionary concept in mechanical screenings.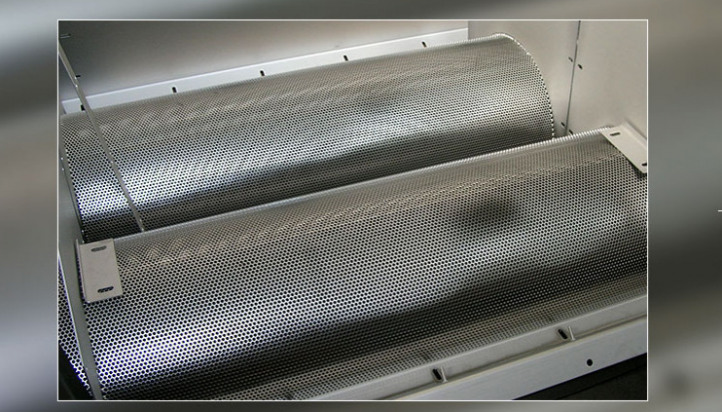 The PAS screen is designed for screening storm water in various applications. The screen will retain all gross solids larger than 6mm in two directions, in the pass forward flow for removal downstream.
Applications
CSO's Storm Water Retention Tanks
Benefits
6mm screening in two directions
High Solids Retention Value (SRV) of 58%
Robust proven components
Minimal maintenance
No moving parts
Modular system for retrofitting through exisiting manholes
Scour system reduces screenings presented to the scree, giving improved screening efficiency
Servicing can be carried out without man entry into the chamber
Introduction of air reduces oxygen demand of the spill and pass forward flow
Auto operation
Can be installed in both deep and shallow chambers without effecting performance
Available in 300mm and 500mm diameter screen baskets
Low power requirements
Stainless steel construction (304 & 316)
Flows
Can screen flows upto 1766l/s as a single screen
For larger flows, multiple screens can be installed in parallel
Website Animation clicl here
Office: 01732 700011
Website: www.csogroup.co.uk
email: sales@csogroup.co.uk