About
Manufacture of on-line analysers suitable for measurement of water and waste-water. We manufacture analysers reporting parameters which include TOC (Total Organic Carbon), Ammonia (ammoniacal-nitrogen) and oil film detection. UK representative for WTW, DKK & HF Scientific, 3S, Realtech and Chemitec. The instrumentation covers single and multiple parameter measurement, on-line and field portable meters. Parameters include turbidity, MLSS, ammonium, phosphate, nitrate, pH, D0, conductivity, Oil on water, oil in water, UV absorption and UVT (UV transmission). We also specialise in providing turn key monitoring solutions for water and waste water analysis. These systems include back-panels, secondary enclosures and walk-in analyser kiosks (pre-installation of instrumentation, sample preparation, frost protection, lighting, electrical and sample distribution). Installations are supported by our team of service engineers providing technical support, routine and emergency call-out cover and chemical supply. - Waste water monitoring - Water measurement - Analytical measurement - Water quality instrumentation - TOC analyser - COD analysis - BOD analysis - Ammonia analyser - Nitrate analyser - Phosphate analyser - pH meter - Turbidity meter - DO meter - Conductivity meter - ORP meter - UV254nm measurement - Oil detection - Bes
TriOS NICO Nitrate Sensor
The TriOS NICO Nitrate sensor continuously measures nitrate in water over the concentration range 0-100mg/L NO3.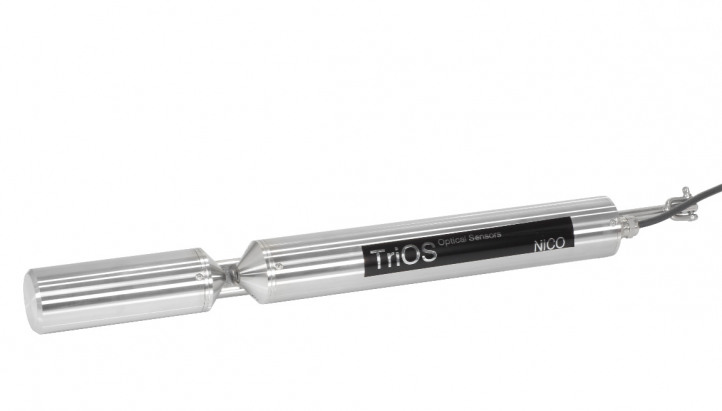 The TriOS NICO nitrate sensor uses a UV absorption technique to measure nitrate concentrations in water over the range 0-100mg/L NO3. The sensor is manufactured by TriOS in Germany and distributed in the UK by Pollution & Process Monitoring Ltd.
The measurement technique is continuous and reagentless with low running costs. The sensor is of a robust stainless steel construction and is fully submersible.
Applications include potable water intake protection to identify ingress of high nitrate levels above 50mg/L NO3, post treatment of potable water, surface water discharge and site effluent discharge compliance monitoring.
The digital sensor can communicate with a local transmitter providing control outputs and a local display. Additional sensors from TriOS measuring key water quality parameters may also be integrated.