About
Manufacture of on-line analysers suitable for measurement of water and waste-water. We manufacture analysers reporting parameters which include TOC (Total Organic Carbon), Ammonia (ammoniacal-nitrogen) and oil film detection. UK representative for WTW, DKK & HF Scientific, 3S, Realtech and Chemitec. The instrumentation covers single and multiple parameter measurement, on-line and field portable meters. Parameters include turbidity, MLSS, ammonium, phosphate, nitrate, pH, D0, conductivity, Oil on water, oil in water, UV absorption and UVT (UV transmission). We also specialise in providing turn key monitoring solutions for water and waste water analysis. These systems include back-panels, secondary enclosures and walk-in analyser kiosks (pre-installation of instrumentation, sample preparation, frost protection, lighting, electrical and sample distribution). Installations are supported by our team of service engineers providing technical support, routine and emergency call-out cover and chemical supply. - Waste water monitoring - Water measurement - Analytical measurement - Water quality instrumentation - TOC analyser - COD analysis - BOD analysis - Ammonia analyser - Nitrate analyser - Phosphate analyser - pH meter - Turbidity meter - DO meter - Conductivity meter - ORP meter - UV254nm measurement - Oil detection - Bes
MTOL+ Turbidity Meter
The MTOL+ is a new product launch for 2018 and is suitable for continuous turbidity measurement.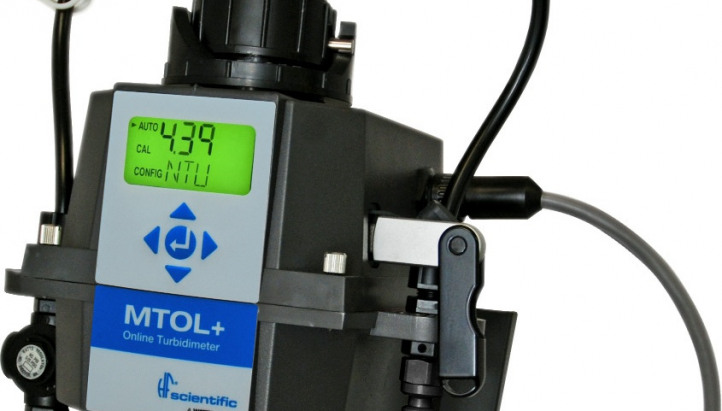 The MTOL+ instrument is an upgrade to the former microtol turbidity meter.
The instrument is distributed in the UK by PPM who have supplied instrumentation throughout the water industry for continuous measurement.
The instrument uses establish nephlometric technology to report turbidity over the ranges 0--10.00; 0-100 and 0-1,000 NTU. It is suitable for raw, filtered and final water quality measurement. 
The MTOL+ has the additional features of continuous ultrasonic cleaning, data recording (calibration and measurement data for one year) and USB data transfer as standard.  
The simple, compact design is very easy to operate and maintain using a pressurised flow cell to reduce the effect of entrained air. An additional bubble rejection system can be fitted but is not typically required.  
Calibration is very simple. Stable primary standards can be inserted to complete a three-point calibration. A single set can be used on multiple instruments and are valid for one year. The integral tactile keypad allows for simple operator interaction. Water consumption is low. Installation is very simple and space requirement is minimal.
The MTOL+ is a very competitive instrument with low running costs. 
This is why it is very popular with many HF installations within Affinity Water and Welsh Water.