About
Manufacture of on-line analysers suitable for measurement of water and waste-water. We manufacture analysers reporting parameters which include TOC (Total Organic Carbon), Ammonia (ammoniacal-nitrogen) and oil film detection. UK representative for WTW, DKK & HF Scientific, 3S, Realtech and Chemitec. The instrumentation covers single and multiple parameter measurement, on-line and field portable meters. Parameters include turbidity, MLSS, ammonium, phosphate, nitrate, pH, D0, conductivity, Oil on water, oil in water, UV absorption and UVT (UV transmission). We also specialise in providing turn key monitoring solutions for water and waste water analysis. These systems include back-panels, secondary enclosures and walk-in analyser kiosks (pre-installation of instrumentation, sample preparation, frost protection, lighting, electrical and sample distribution). Installations are supported by our team of service engineers providing technical support, routine and emergency call-out cover and chemical supply. - Waste water monitoring - Water measurement - Analytical measurement - Water quality instrumentation - TOC analyser - COD analysis - BOD analysis - Ammonia analyser - Nitrate analyser - Phosphate analyser - pH meter - Turbidity meter - DO meter - Conductivity meter - ORP meter - UV254nm measurement - Oil detection - Bes
Bespoke monitoring stations including pre-installation of water quality instrumentation
PPM specialises in the provision of engineered monitoring stations which include the pre-installation of the water quality instrumention.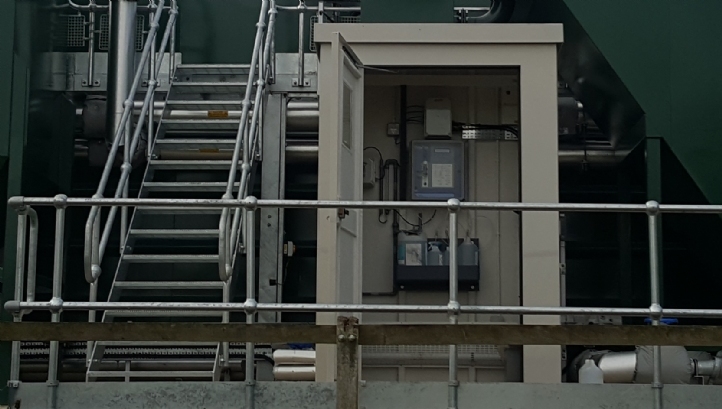 The correct analyser selection is very important - it must be fit for purpose, reliable, simple to operate and maintain. 
However, what is also critically important is, understanding how to make the correct installation which may include delivering sample for off-line measurement, preparing sample for analysis, integration of automatic cleaning systems and providing the correct environment for the instrumentation. 
PPM has many years of experience in providing the end user with the correct engineered monitoring system. 
A site audit to determine all the considerations is important. This would include consideration of the level of operator knowledge of instrumentation and availability of staff to support an installation, to determine instrument selection and the level of automation required. 
PPM can then recommend different monitoring approaches, deliver the bespoke system based on previous designs and provide training or service support to maintain the installation.