About
Since pioneering the application of engineering plastics in the late 50s, Forbes Group has served the major companies in virtually every field of industrial activity. Not only are Forbes products in daily use at almost every significant enterprise in the UK, they have been exported around the world to locations as widespread as Arctic Russia, the Arabian Gulf, Korea, West Africa and China to name but a few. Our five purpose built manufacturing areas are dedicated to plastics manufacture and fabrication, predominantly plastic tanks and environmental technologies such as wet scrubbers, bulk tank vent scrubbers and a range of tank accessories, such as ladders and walkways, these manufactured mainly in carbon steels and stainless steels. The requirement for Forbes products are far reaching, and our large client base covers most industries including chemicals, water & waste treatment, environmental, oil & gas, dairy & food, beverages, pharmaceutical, electronics and energy. Products handled are as diverse as sodium hydroxide, beer, baby lotion, vinegar and hydrochloric acid. We strive towards continual company improvement and aspire to provide standards of excellence, efficiency and service that make Forbes a comfortable organisation to deal with.
Innatank Systems Range
Innatank is the ground-breaking integrally bunded storage tank from Forbes. Providing safe storage of hazardous liquids to the very highest levels of environmental protection.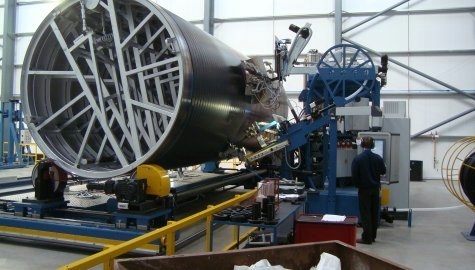 Innatanks genuinely innovative design, consists of a helically wound tank with a separate close fitting bund which is assembled with the tank as one piece to enable ease of installation. Combined with the fail-safe overfill prevention and leak detection system, the Innatank offers exceptional efficiency and uncompromising safety.
Capacities in excess of 50m3 and certified to DVS2205 & EN12573.
Unrivalled Safety
Being a tank in an integral bund with over the top discharge if required, Innatank offers an intrinsically safe method of storing and processing hazardous liquids.
Environment and personnel are fully protected against leakage or spills. The leakage prevention system (conforming to BS EN 13616) prevents overfilling. Innatank conforms to the requirements of the Environmental Agencys document PPG 2.
Limited connections or breaches below liquid level through the tank or bund wall and continuous leak monitoring, which can give local or remote alarms, give complete peace of mind.
Efficient & Economical
The space-saving design with its small footprint allows for greater storage efficiencies and is easy to install.
Large cost saving with no civil bund required no arrangements required to maintain the traditional bund from ingress of rainwater and eliminates the danger of flotation.
Reduced cost of inspection no maintenance is required other than routine external inspection and checking the built-in monitoring system.
Built to Last
Design life of 25 years alongside guarantees of up to 10 years (duty dependent).
Exceptional chemical resistance as with all Forbes products.