About
As part of the AVK Group we pride ourselves in being one of the leading valve and fittings worldwide manufacturers for the water, sewage, fire fighting, gas and industrial which includes the power generation, oil and gas, chemical processing, pulp and paper, life sciences and mining industries. Our product program comprises a large range of valves, hydrants, pipe fittings and accessories, each complying with the highest standards of safety and durability.
AVK UK Pipeline Fitting Solutions
AVK is a leading UK manufacturer and supplier of pipeline fittings for use in water, waste water and gas applications from DN15 up to 2200.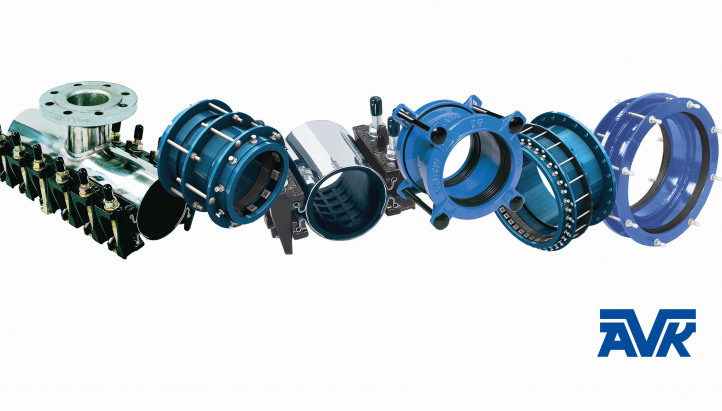 WATER AND WASTE WATER OFFER:
• Universal and tensile resistant couplings and flange adaptors
• Dismantling joints and wall starters
• End caps and transition fittings
• Repair clamps, collars and tees
• AVK PENTOFLOW products
• Pipe measuring service and site solutions
FEATURES:
• Sizes DN15 up to 2200
• Bespoke sizes/drillings manufactured to order on certain products
• Fabricated, tensile resistant, combi and universal options
• Full range of flange drilling options, PN10, 16, 25, BS10
• AVK UK manufacture
• Fusion bonded and epoxy coatings
• Available ex-stock
• WRAS approvals
• Reg 31 compliant
• Emergency service offer