AVK UK
About
As part of the AVK Group we pride ourselves in being one of the leading valve and fittings worldwide manufacturers for the water, sewage, fire fighting, gas and industrial which includes the power generation, oil and gas, chemical processing, pulp and paper, life sciences and mining industries. Our product program comprises a large range of valves, hydrants, pipe fittings and accessories, each complying with the highest standards of safety and durability.
Contact
Julia Nixon
8 Rushmills
Northampton
NN4 7YB


www.avkuk.co.uk/en-gb
Leading the charge on health & safety
Glenfield Invicta has achieved ISO 45001 Occupational Health & Safety Management certification, and ISO 14001 Environmental Management certification, following a successful verification audit in March. These accreditations are recognised globally and represent the highest standards of occupational health and safety and environmental management.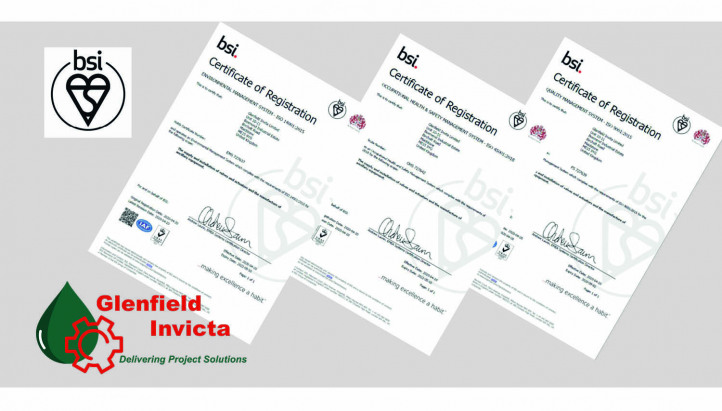 Committed to quality
Achieving the ISO 45001 & ISO 14001 not only demonstrates our continued commitment to health & safety but also our commitment to producing high-quality products and delivering a consistent service to all our customers, without adversely impacting the environment. It also shows we are keen to invest time and money in new technology, upskilling our employees and improving our processes and procedures.
Andrew Izod (Managing Director – Operations) explains:
"Health & Safety and environmental impact is everybody's responsibility and that's the ethos we operate at Glenfield Invicta. The involvement of every employee in the business was a key part in achieving these certifications, as it requires all employees to take an active role in health and safety and environmental matters. For us, this is crucial to minimising risk and promoting a culture which prioritises health and safety and puts the environment first."
Worldwide recognised standards
The ISO (International Standards Organisation) is an independent, international organisation who uphold worldwide industrial and commercial standards. The ISO 45001:2018 standard specifies the requirements for an occupational health and safety (OH&S) management system, and gives guidance for its use, to enable organisations to provide safe and healthy workplaces by preventing work-related injury and ill health, as well as by proactively improving its OH&S performance. The ISO 14001:2015 standard specifies the requirements for an environmental management system that an organisation can use to minimize the impact that its operations have on the environment.
For more information about Glenfield Invicta please contact us here:
T: +44 (0) 1292 670404
E : enquiries@glenfieldinvicta.co.uk