Yorkshire Water holds supply chain event for AMP7 and beyond
Yorkshire Water will host a supply change event in Wakefield on April 27, 2017 to highlight opportunities within its supply chain from 2020 onwards.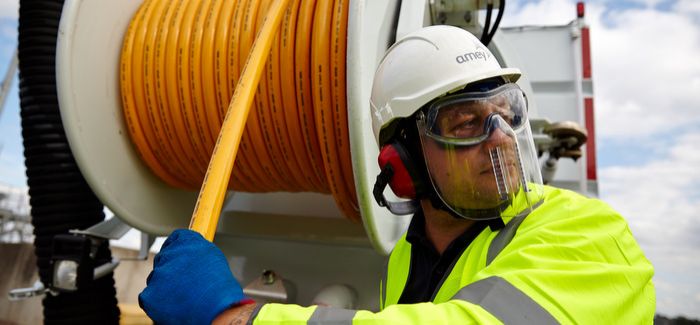 Amey is one of Yorkshire Water's contract partners
The company has an anticipated £1.5bn spend across the partnering arrangements for the five years from 2020, and said its supply chain arrangements are likely to include:
Strategic planning partner
Infrastructure frameworks (water/wastewater) (reactive/proactive)
Non-infrastructure alliance
Enhanced Direct Delivery
Assurance support
Alternative models (including direct and bespoke procurement and design, build and operate)
The first phase of this procurement is now underway with a notice published around April 5, 2017 for a Strategic Planning Partner with expression of interest closing on May 5, 2017.

Andy Clark, head of procurement & contract management at Yorkshire Water, said: "We have always sought to develop relationships with contractors and consultants that support delivery of benefits to customers, wider stakeholders and the environment. So, to address the diverse range of risks within the asset base we are looking to engage widely with a supply chain that is agile and able to respond to the level of change required to meet future needs.

"As well as being efficient, services must be resilient in the long term and provide multiple benefits to the customers and communities we serve. How we work with service partners is vital in delivering the services customers want, in the way that meets expectations at a price that customers believe is fair." 

Yorkshire Water is also looking to engage a Strategic Planning Partner (SPP) to work closely with its in-house Strategic Planning function to support the creation of both short- and longer-term investment plans.

Clark added: "Innovation is a key driving force, allowing delivery of more while keeping costs down and helping meet the challenges of climate change, population growth and economic pressures. Future supply chain partners will also need to support the development and delivery of low carbon solutions and enhance Yorkshire Water's use of standard products and solutions, off site construction and modular build."
The supply change event will be held at Unity Works, Wakefield on April 27, 2017.