Yorkshire Water announces £20M Langsett treatment project
Yorkshire Water has announced plans to carry out a £20M scheme at its treatment works at Langsett near Stocksbridge in the Peak District to improve the way it treats water collected in Langsett reservoir.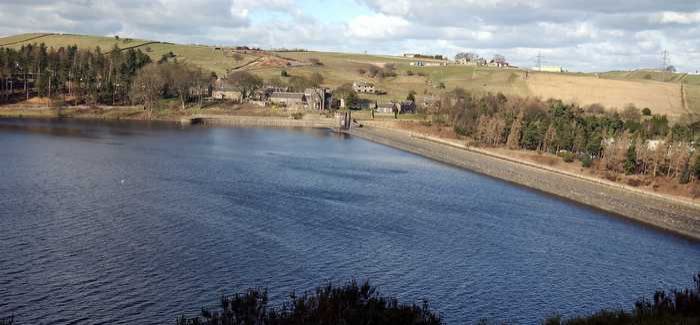 The reservoir and treatment works at Langsett in the Peak District
Built in 1985, the plant supplies a population of around 200,000 people in the Sheffield and Barnsley areas. In common with most other reservoirs in the Pennines, raw water quality has deteriorated over time due to the peaty nature of the hills the water runs down before being collected in the reservoir. 
To counteract this, the three-year scheme will involve installing a new first stage treatment process designed to remove the slightly tinged peat colour from the raw water in Langsett reservoir, prior to it being treated and sent out to customers.  
Simon Balding, Yorkshire Water's project manager, said: "Removing the deposits and colour makes it much easier to treat the water and will ensure customers in Sheffield and Barnsley continue to receive high quality drinking water. This is a big investment and demonstrates our commitment to providing the best quality drinking water for the area." 
Planning permission for the scheme was received in May and it is expected that work will begin in September, led by contract partner, Morgan Sindall Sweco. The first stage of the work, expected to last three months, will involve digging out footings into what was a quarry floor.  
Simon Balding, Yorkshire Water's project manager, added: "Langsett is a very popular place for walkers and other leisure activities, so we'll ensure our contractors keep disruption to a minimum during this essential project."
The scheme is part of a major investment across South Yorkshire this year which will include another significant drinking water project at Rivelin (£24M) and a £20M scheme at Lundwood sewage treatment works to improve the water quality in the River Dearne.