English non-household water retail market opens
After years of planning and preparation, the world's largest competitive water market has officially opened, allowing more than 1.2 million businesses, charities and public sector bodies to choose their water and wastewater retailer.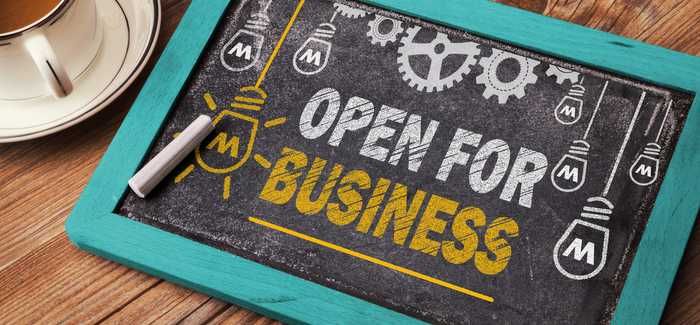 The market is expected to deliver up to £200 million of benefits to the economy and water customers over the next 30 years, through improved service and value for money.
Twenty-two retailers are currently licensed to operate in the market. These include new entrants, incumbent retail arms, and one large business customer which has applied to supply its own retail services.
Environment secretary Andrea Leadsom welcomed the launch of the new market, calling it an "historic milestone" which will pave the way for innovation and efficiency.
The Department for the Environment, Food and Rural Affairs (Defra) has worked with Ofwat – which will regulate the new market – and Market Operator Services Limited (MOSL) – which will operate the market on behalf of its water company members – to ensure there is a smooth transition for customers.
Ofwat chief executive Cathryn Ross said: "Business customers have been crying out for choice over their provider of water and wastewater services for years. From today businesses, charities and public sector organisations in England will be able to choose their retailer to get a better deal."
She said the opening of the market takes the industry into "new territory". "It is the single biggest change to the water sector since privatisation and I am hugely optimistic about the changes that lay ahead and the benefits they will bring to customers," she said.
"But it is important that we at Ofwat maintain effective oversight of how the new market is working and what customers are experiencing. This will mean that we can step in if we need to, to make sure customers are protected."
MOSL chief executive Ben Jeffs said that delivering a programme of this scale and complexity "has involved a huge team effort across government, Ofwat and the entire industry".
He said competition not only offers non-household customers the prospect of a better price for a better service, it will "create new opportunities and challenges for the sector as a whole". "The level of engagement we have had to date has been exemplary and, as the market operator, we look forward to working with companies to ensure the new market delivers on its promise to customers," he added.
Consumer Council for Water chief executive Tony Smith said: "Choice will allow customers to go out and secure a better deal on their retail water services and that is something the majority of consumers have told us they want."
However, he added that "there will be bumps in the road ahead of us as we face up to the new challenges that competition will inevitably bring". "All of us in the industry have a responsibility to make sure choice works for everyone and that when problems arise they are dealt with swiftly," he said. "Trust in the sector depends on it."
Water UK chief executive Michael Roberts said: "Customers are at the heart of what companies do, and now organisations in England and Scotland, ranging from hairdressers to hospitals, will have even greater opportunity to drive better value from their providers.
"The combined effort of water companies, MOSL, Ofwat, Defra and CCWater to get to this point has been a major achievement. But the work does not stop here and we will all continue to focus on ensuring the new arrangements deliver a quality experience to customers."
Plans for the new competitive market in England were first set out in 2011 in the government's Water White Paper – Water for Life – to "deal with the challenges facing the water industry" and "encourage better customer service and protection for the environment".
The Water Act 2014, however, was when the idea moved from theoretical to definite, establishing a framework which would be used to create a new water market in England and Wales. The Act laid out plans for new entrants to be able enter the water sector and provide new sources of water or sewerage treatment services.
Scotland is the only other country with a competitive water market for businesses and the UK government said it has been "working closely" with its Scottish partners in the lead-up to the opening to draw from their learnings and expertise.
To coincide with the market opening, Faversham House has launched a brand new publication – Water.Retail – under the auspices of Utility Week.
This new fortnightly, high-value, newsletter-style publication will connect brokers to wholesalers, retailers and customers, and provide water retail professionals with high-value business intelligence and market insights.
Sign up to Water.Retail now and get a free trial subscription
-This article first appeared on Utility Week.