Water companies put PR19 focus on resilience
Building resilience will be the big theme of the coming PR19 price review, but water companies will pursue different approaches to demonstrating and measuring it, industry figures told the WWT Water Industry Asset Management conference yesterday.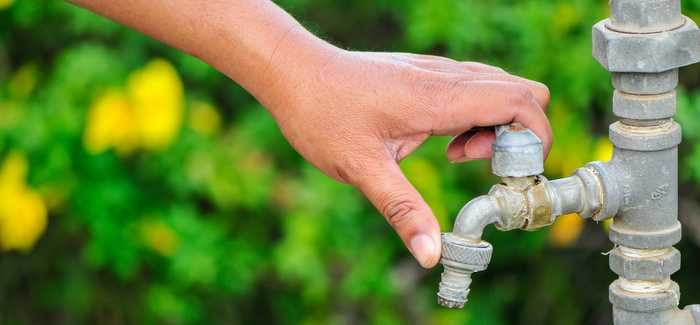 Operational resilience does not just mean assets that can cope with and recover from adverse events - such as floods, droughts and cyber attacks – but providing a water service to customers that shows "resilience in the round", David Black, Senior Director of Water 2020 at Ofwat, told the conference.
This means both planning for and anticipating risks, and containing the impact and restoring service quickly when they occur, he said. "Resilience is not preventing impact on customers of every bad thing, but predicting when those bad things might occur, preparing for them and being ready to respond," he said. The same was true of adverse events that would have an impact on ecosystems, he added.
Mark Worsfold, Director of Asset Management at South West Water, said that PR19 business plans would need to ensure resilience was prominent and that this would cover financial, corporate and operational resilience, although there would be most emphasis on the third of these.
Floods and droughts would be the most high profile risks, where important metrics would include the level of storm rainfall assets can cope with, the number of days water storage in droughts, the duration of interruptions to supply and the proportion of supplies that rely on a single water source. However other risks are more difficult to measure, and in any case it is difficult to measure the response to an events that may not happen regularly, he said.    
"The problem with resilience is that we are talking about extreme events that don't happen very often. How do you measure your resilience against something that's so intermittent?" A lot of industry-wide work is being done in this area, by Ofwat's Resilience Task and Finish Group, by Water UK's 21st Century Drainage group and for environment metrics under Blueprint for Water, he pointed out.
Andrew Dunbar, Water Strategy Manager at Scottish Water, talked about how his company had built resilience into its 2015-21 business plan. He said that the process started by defining the risk appetite – e.g. how many customers you might be willing to accept would be taken out of service by an event – after which you can assess the service impact of the risks and how the system profile might need to change. Research has shown that individuals believe that being cut off from water for 48 hours was the most they were willing to accept, a number which falls to 24 hours for a large community, he said.
In 2015 only 15% of Scottish Water's customers could potentially be supplied by more than one water source, and the utility sees it as a priority to raise this proportion through investments such as the Ayrshire Resilience Scheme. However he pointed out that however you build resilience, there is always a danger of unforeseen risks – for example, the collapse of a major A-road (the A93) in a storm in December 2015 cut off access to one of Scottish Water's treatment works, a risk that any assessment would have judged as negligible.
"You might think that you have achieved resilience, but until you go back and test and have the benefit of hindsight, you don't really know," said Dunbar.
The WWT Water Industry Asset Management conference was held in Birmingham on May 10th and sponsored by AECOM and Technocover.