Veolia offers packaged Exelys technology to wider market
Veolia Water Technologies has successfully completed the soft launch of its Exelys combined thermal hydrolysis and anaerobic digestion technology in the form of a modular and highly-versatile package system.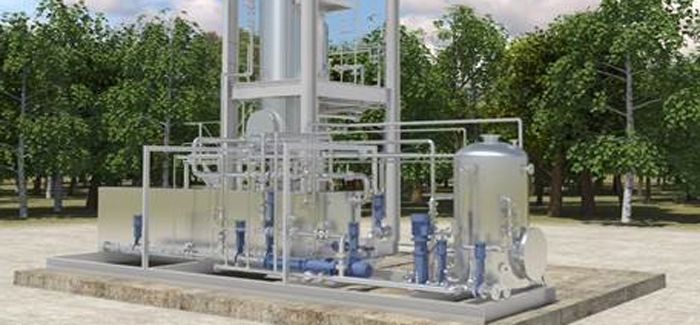 The new system is available to the wider market and offers all the benefits of the established Exelys process, combined with features such as a small footprint, making the package system suited to rapid process upgrades, easy retrofits, or urgent installation.
In addition to it being delivered fully pressure and factory tested, the system is designed to be "plug and play". The compact units offer the same benefits as the established Exelys process: low steam consumption, 25% to 35% less dry solids, 30% to 50% more biogas, no odours, and a pasteurised digestate.
Mike Froom, business development d1irector at Veolia Water Technologies UK, said: "We think that Package Exelys will bring real benefits to our customers. Our technical experts have worked hard to incorporate all the advantages of the Exelys technology into a compact, modular, plug-and-play package system. We hope this will open up a whole new range of options for customers who need to upgrade existing processes, get more from constrained sites, or simply make their capital programmes work harder."
comments powered by

Disqus