Veolia and Business Stream team up for retail water market offering
Resource management company Veolia is teaming up with Business Stream to create a retail water market offering for businesses across the UK.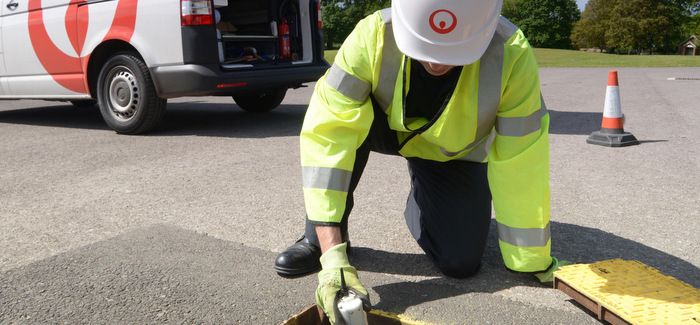 The partnership will combine Veolia's innovation and engineering expertise across water, waste and energy with Business Stream's retailing strength, experience and large market presence to provide business customers with a holistic approach to resource management, a reduced carbon footprint and cost savings.
John Abraham, Veolia's chief operating officer – UK Municipal Water & Ireland, said, "Opening up the water retail market to competition offers industrial and commercial customers an opportunity to benefit from the innovation and resource efficiency Veolia and Business Stream create. This partnership with Business Stream will provide clear long term benefits to customers as together we can provide a complete retail water package which can reduce utility bills, supported by optimised onsite project engineering and operational solutions such as CHP and AD.
"Already we have seen increasing interest from existing Veolia customers in retail water services and this move will put us in position to deliver to this market. We can offer an integrated sustainable proposition which guarantees security of water and energy supply and unlocks the value within process waste and waste water which will produce economies of scale and cost efficiencies whilst putting the circular economy into practice."
Jo Dow, chief executive of Business Stream added: "We know that businesses in England are taking a fresh look at how they buy and manage their water and wastewater services as a result of the choices they will have available from April. Business Stream already provides retail and value-added services to a range of industries and organisations, but this collaboration will give our customers access to Veolia's breadth of expertise and extend the appeal and reach of our combined service offering to new customers throughout the country. 
"By working together, we can offer customers a compelling combination of innovative and tailored solutions to help them deliver significant savings on their water and wastewater charges, as well as helping reduce their environmental impact."
The new partnership will be able to deliver a wide range of services including guaranteed supply, water recovery, wastewater treatment, compliance, and water management plans. This will be supported by the engineering teams and technology that can provide 24/7 coverage for plant and the data systems that provide automated meter, energy monitoring and management service and infrastructure management.