Thames carries out region-wide habitat survey
Thames Water has embarked on a huge environmental survey of its land to protect the environment and natural habitats.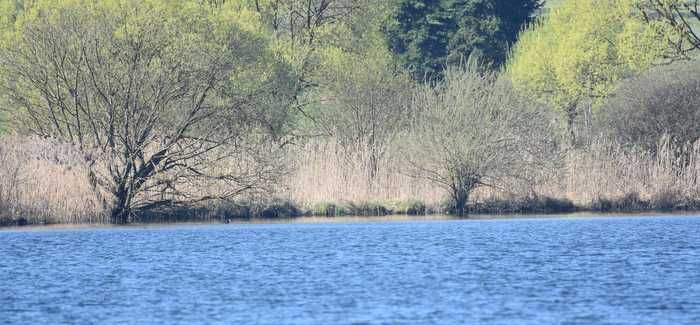 It is assessing and evaluating all of the trees and associated or potential habitats it owns, or that are near its sites, in a bid to protect staff, visitors, the environment, infrastructure, the public and property.
The survey, being carried out by a dedicated team at Ground Control, started in April 2016 and involves a team of specialists travelling the length and breadth of the Thames Water region to inspect individual trees, groups and woodlands, where access allows.
It is expected the survey will finish in the summer of 2018, with the team having so far completed around half of the extensive habitats involved.
Alan Richardson, a senior arboricultural consultant at Ground Control, said it was proving a challenging task. He said: "There's limited knowledge of what Thames Water owns, or where its sites' boundaries finish. As well as highlighting dangerous trees and recommending remedial tree work, we are creating a huge database of the trees and species, which will be accessible for years."
As well as amassing data within 'woodplan', Ground Control's in-house tree management system, another key part of the tree survey is health and safety. The experts report back to Thames Water what condition the trees are in – for example, if they have been damaged in storms or are suffering from a disease - and recommend remedial tree works to resolve the situation.
Cutting down trees is seen as a last resort, with alternative solutions including reducing the trees down to retain habitats or to make them more stable.
Richardson added: "It's more about proactive management than reactive. Yes, there are elements of being reactive, but a proactive approach will eventually save Thames Water on admin, management time, costs and flag up a tree that needs to come down for one reason another, whether it be storm damage, the tree is dead or diseased, before it does actually fall and maybe seriously injure someone, causes damage or cost the company money."
With just over a year left, the team believes there are around 150 species of trees on the company's land, ranging from the traditional Great British trees of Oak, Ash and Lime, and some more exotic ones such as Japanese Maple and Indian Bean tree.  
In total, there are well in excess of 170,000 trees providing valuable habitat and wildlife corridors for many species of animal, birds and insects. "One of the main positives of the survey is that it's raising awareness of the trees," Richardson added. "They are seen as an asset now, people are becoming more aware and it shows Thames Water is being proactive in protecting the environment, natural habitats and carrying out its duty of care.
"We must remember trees are very important for many reasons but chiefly because they produce the oxygen we breathe and store carbon, helping to reduce global warming."
Thames Water's service area stretches from the eastern fringes of Gloucestershire and Wiltshire in the west, through London and the Thames Valley, to the western edges of Essex and Kent in the east.
comments powered by

Disqus