Storm tank misuse lands Welsh Water with fine
Incorrect use of stormwater tanks has landed Dwr Cymru Welsh Water with a £15,000 fine after the utility admitting breaching a permit. The breach at Five Fords wastewater treatment plant meant higher than permitted levels of sewage entered the River Clywedog.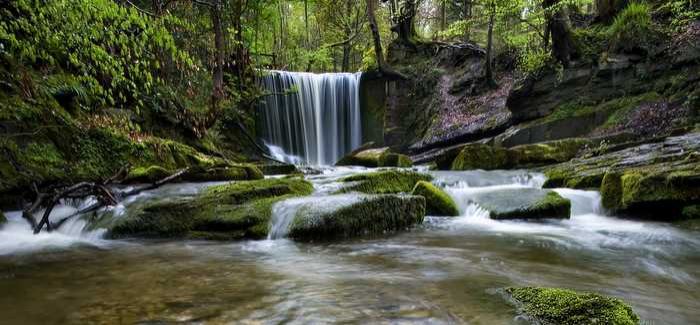 River Clywedog: the environment was not affected by the permit breach
The court in Wrexham heard that the firm should have been treating 806l/s of sewage at the plant, but an audit by Natural Resources Wales in 2012 found that treatment levels were lower than that. Overflow storm tanks were being used and then discharged into river, which leads to the River Dee.
The company has since invested in the site and says that the problem no longer exists. The court heard that no harm was caused to the environment.
Speaking after the case, Welsh Water's director of communications Alun Shurmer said: "We take our environmental responsibilities very seriously and have invested £25M at our wastewater treatment works in Wrexham. We regret the breach of consent that occurred at Five Fords, but it is important to stress that there was no impact on the environment or our customers and our investment will enable us to meet even tighter environmental standards."
The firm was also ordered to pay £3,793 court costs.