Southern fined record £2M over Margate sewage spill
Southern Water has been fined a record £2M after sewage leaks at a pumping station in Margate, Kent, left a beach severely polluted.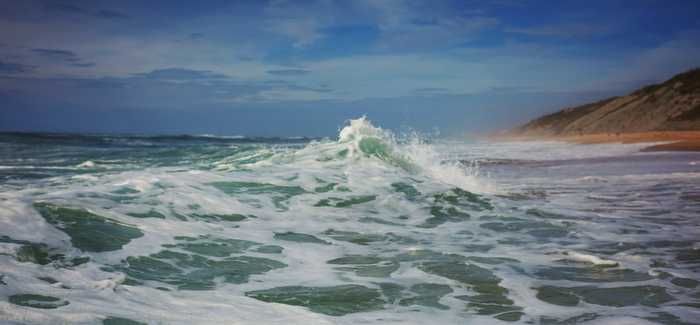 Maidstone Crown Court heard that the wastewater pumping station at Foreness Point suffered a series of failures in late May and early June 2012 which left it unable to cope during a spell of heavy rain. As a result, raw sewage poured into the sea, with local beaches closed to bathers for nine days as a result and requiring a clean-up operation costing more than £400,000.
For the Environment Agency, prosecuting, area manager Julie Foley described the incident as "catastrophic", adding: "The failures to contain sewage resulted in risk to public health, polluted a considerable length of coastline, including numerous beaches, and resulted in a negative impact on Thanet. Because of these very major pollution incidents, damage was caused to the reputation of Thanet's designated bathing waters, bays and 'Blue Flag' beaches."
The court heard that problems at the pumping station had been identified as early as 2010, and that discharges in early 2011 had previously led to a £200,000 fine being imposed. Even after the subsequent 2012 incident, the issues were not resolved quickly enough to prevent further illegal discharges occurring in 2014, which also required beach closures.
Judge Adele Williams decided to impose the £2M fine – almost double the previous record for a water company – in part because of these aggravating factors.
"The message must go out to directors and shareholders that repeated offending of this nature is wholly unacceptable," said the judge.
Speaking following the hearing, Southern Water Director and Chief Customer Officer Simon Oates said: "We apologise unreservedly for the failure of the waste water pumping station at Foreness Point near Margate.
"Since 2012 we have invested £4M in the site and have a further £6M investment plan. We're working hard with partners such as the Environment Agency and Thanet District Council to ensure that the areas bathing water is cleaner than ever. Thanet's beaches are some of the best in the country, boasting seven blue flags and three seaside awards. Many now consistently achieve 'excellent' bathing water quality alongside 'excellent' status in tourism surveys.
"We will continue to invest in the site and work with our partners to ensure Thanet's bathing waters are clean now and in the future."
Madeline Homer, CEO of Thanet District Council, added: "This is clearly a regrettable incident which impacted on the area and I am pleased that Southern Water has taken full responsibility for it today. I am however encouraged that in recent years Southern Water has made significant investment to improve the site and is taking a much more collaborative approach to ensuring that Thanet's bathing waters continue to improve and are amongst the highest quality in the country."