Soil improvement could be key to reducing flooding
The role of farmers in resisting flooding by improving the qualities of their soil has been highlighted by research at Durham University.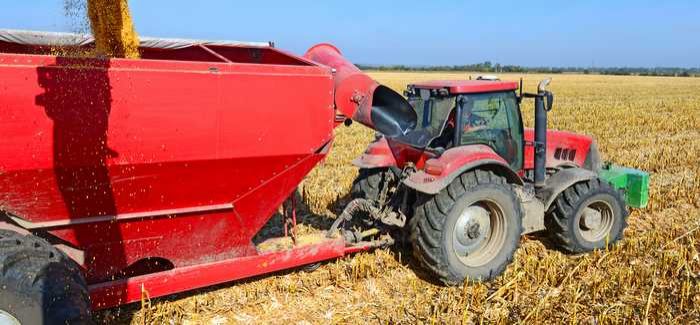 The potential for farmers to play a role in fighting flooding – while also improving their own crop yield – came under the spotlight when the researchers took part in Northumbrian Water's NWG Innovation Festival in a task looking at new ways to tackle flooding.
The week-long festival at Newcastle Racecourse saw hundreds of people from organisations across the globe split into six groups to try to find solutions to a range of challenges facing us all.
Joined by people from a range of businesses, academia and members of the public, IBM and Northumbrian Water were looking at the issue of flooding and were inspired by the Durham University presentation about the ROBUST – Regeneration of Brownfield Land Using Sustainable Technologies – research project.
Dr Karen Johnson, Associate Professor in Environmental Engineering at Durham University said: "I always like to remind people of President Roosevelt's quote 'A nation that destroys its soil destroys itself'.  At Durham we run a research project called ROBUST which uses soil improvement technologies to restore soil functions. We are currently working in the field at Weetslade Country Park with The Land Trust who own the park and NWG who have provided financial support.
"Returning minerals and organic matter back to soil where they came from is one way to increase water holding capacity and also to stop us losing this precious resource in the floods. When we add the soil improvement technologies to the soil we see big improvements in soil erosional resistance as well as in water holding capacity. Without them we literally see soil washed away in many flooding cases – this is because we have neglected soil for decades and it is weak and can't hold onto water very well.
"We have to look after our soil, it's not glamorous but it does underpin all life. This is a global issue not just a UK issue."
Chris Jones, Research and Development Manager at Northumbrian Water, added: "Reducing the risk of flooding is a major priority for Northumbrian Water. We understand how devastating it can be for the people affected, which is why we made it a focus for the people attending the NWG Innovation Festival.
"We've worked with Durham University in the past and been involved in their trials using by-products from water treatment to reduce flooding and believe there is real potential in taking that forward. 
"The way we have managed the land over the last 60 years has essentially taken more out of the land than it has put in. The intense farming that has taken place has left us with soil that is of a poorer quality, but we have an opportunity to look at how we can rectify that.
"By using the by-products from water treatment alongside compost, in a process being trialled on smaller plots of land, we have the opportunity to return more organic material and natural minerals back into the soil.
"We might need a couple of years of larger scale trails on farm land, but there is potentially a win-win for farmers and for the efforts to use the environment to reduce flooding. Using these mineral and organic matter by-products together can lead to improved crop yields, while also altering the soil structure so that it holds water for longer. Rather than heavy rainwater running straight off the land and overwhelming water courses and sewers, it will be retained in the land before being slowly released, easing that pressure."