Servelec announces AMP6 project wins
Technology group Servelec has announced several major project wins for its Technologies business worth between £5M and £10M during AMP6. The company said it is benefitting from the predicted upturn in AMP6 orders and diversification into new markets.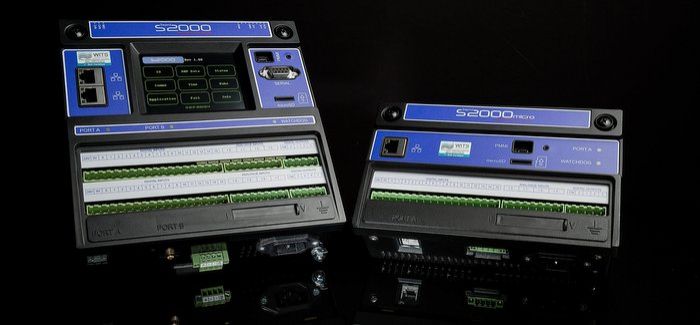 Servelec's Seprol S2000 and S2000micro RTUs
Southern Water has appointed Servelec to its Real Time Systems Framework under two Lots. The first, on which Servelec is the single source vendor, includes the supply of up to 2,000 Remote Telemetry Units (RTUs). The second Lot is for the provision of business optimisation software to interface with the existing Servelec telemetry and SCADA systems to provide an end-to end solution to Southern Water.
This appointment shows the benefit of bringing together the constituent parts of Servelec Technologies under one banner, whilst also demonstrating that the UK water market recognises the advantage of the combined offering of RTUs, SCADA and telemetry systems and business optimisation software and consultancy. Orders for RTUs are expected imminently with delivery of the business optimisation solution scheduled to commence in the first quarter and both will continue over the course of AMP6.
Another major UK water company has placed a significant order with Servelec Technologies for hardware and software upgrades for several of its clean water treatment works. This significant order will see around five initial sites completed during 2016 and the remainder implemented on a schedule running through to 2018.
Part of Servelec Technologies' strategy to compensate for the slower than anticipated upturn in the water industry in 2015 and reducing oil prices was to accelerate diversification plans into new markets and geographical regions. The company is now seeing the benefit of increased sales activities in this area and is pleased to announce a major order in Saudi Arabia for RTUs to monitor the telemetry of cash machines (ATMs), signaling its entry into the Financial Services Technologies sector on an international scale.
Servelec chief executive officer Alan Stubbs said: "I am delighted to announce these significant wins in our Technologies business which provide a strong pipeline both in 2016 and beyond. It is reassuring to the board that AMP6 projects are coming on line, and I am confident that our expansion into new geographical areas and previously untapped market sectors strengthens our business, positioning us well to mitigate the downturn in the oil and gas industry."
comments powered by

Disqus