Scottish water regulator ups budget for Customer Forum
The Water Industry Commission for Scotland has announced plans to increase the budget and remit of the Customer Forum in its next price review.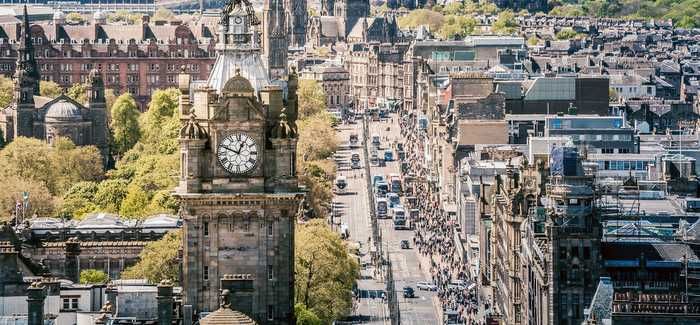 The Customer Forum for 2021-27 will begin work on 15 May 2017, the Commission (WICS) said. The forum will benefit from an increased budget, support from the OECD, and an extended remit to consider the needs of communities as well as customers.
WICS, Scottish Water and Consumer Focus Scotland created the Customer Forum for Water in September 2011, to play a formal role in the Strategic Review of Charges 2015-2020. It also helped Scottish Water develop its business plan for the period.
In February 2017, Scottish Water, the commission and CAS signed a cooperation agreement to re-establish the forum for the next price review. The partners re-appointed Peter Peacock as chairman of the forum.
In its methodology for the Strategic Review of Charges 2021-27, WICS said it had asked the forum to reach out to communities across Scotland in order to understand their priorities, as well as individual customers.
The forum will also work with Scottish Water to seek to apply behavioural insights to the improvement of customer service and our understanding of what customers want.
The Commission said it is "minded to accept" a business plan, agreed between Scottish Water and the forum, as its draft determination.
"The introduction of the Customer Forum has proved to be a major driver in building trust between Scottish Water and its customers," WICS said. "The forum has ensured that there is an increased level of customer engagement throughout the Strategic Review process. Moreover, Scottish Water appears to have improved its understanding of how best to discuss its performance with its customers."
Since Scottish Water was established 15 years ago, levels of service have improved, unit costs have been cut by around 40 per cent in real terms, and more than £7.5 billion has been invested. However, WICS said, "there is no room for complacency".
The Commission described the latest price review as "our most customer-centric and collaborative to date".
"Our approach encourages Scottish Water to take ownership of its decisions and build the trust of its customers, communities and stakeholders – both as a service provider and as a good corporate citizen," it said.
-This article first appeared on Utility Week.