Scottish Water International wins Australian contract
Scottish Water International (SWI), the subsidiary set up to offer specialist consultancy services to overseas clients including governments and utilities, has won a new assignment to provide advice and support to Adelaide-based SA Water.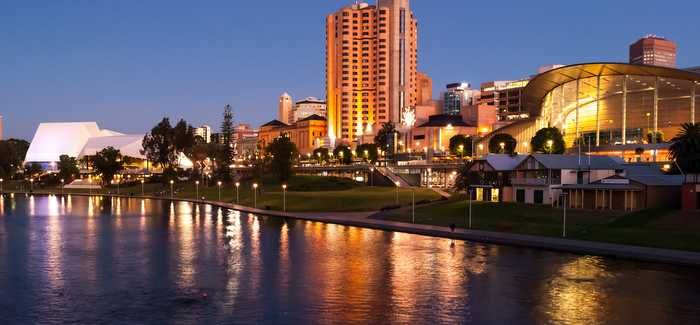 SA Water is based in Adelaide, South Australia
The Dunfermline-based utility will link up with global engineering and construction firm KBR to provide strategic advice, including expertise on asset management in South Australia. As part of the assignment SWI will share knowledge and make recommendations based on its experience of delivering an annual investment programme in Scotland worth around £500 million.
SWI, founded in 2012, achieved a turnover of £2M in the last year and recently completed a major assignment to help improve water services in the Canadian city of Calgary. This 12-month project saw a team of five Scottish Water consultants, backed by other specialist staff, identify efficiency benefits worth up to C$5m per annum (£2.7M) for The City of Calgary's Water Services business unit.
News of the business win comes as water industry leaders gathered in Edinburgh for the start of this week's World Water Congress.
Nigel Ayton, Managing Director of Scottish Water International, said: "With the World Water Congress taking place in Edinburgh this week, I am delighted to announce our new assignment in South Australia, which is an exciting opportunity to broaden our reach by sharing Scottish Water's knowledge of asset management.
"We are exploring other opportunities that build on the success of recent assignments such as in Calgary, where we identified a number of opportunities for the client to make savings while delivering first-class customer service.
"Elsewhere, we are continuing our work in Doha as part of a five-year drainage improvement project, which will enhance waste water treatment and collection systems across Qatar.
"Last year we exported more than £2M of our services to international clients, showing that the people of Scotland own a globally-recognised company in Scottish Water."