Scottish Water completes Dunfermline WWTW upgrade
Scottish Water has completed a £2.2M improvement project to Dunfermline Waste Water Treatment Works (WwTW) which serves approximately 82,000 customers across Fife.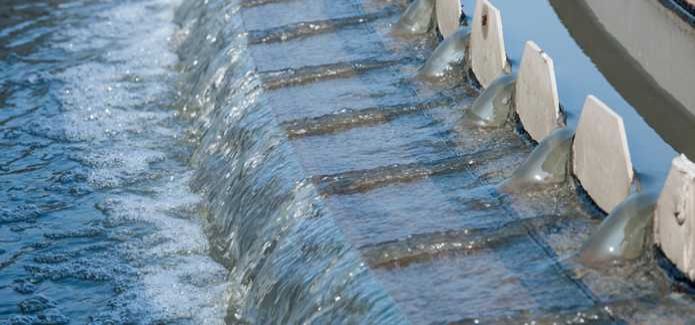 The investment will improve the reliability and sustainability of the facility while continuing to protect and enhance the environment.

The catalyst for the major upgrade was the end of the long term contract with an external operator and the need to better control and improve odours at the plant.

The decision was taken in late 2015 to re-design and relocate the sludge processing plant from the open air to inside an odour controlled building on the existing site.

The project encompassed the design, supply and installation of a new sludge thickening system and housing it indoors. This included, replacing the existing pumps, adding new sealed skips and refurbishing the odour control system.

The new improvements are in line with Fife Council environmental health guidelines and Scottish Water ensured they met with all requirements. 

Bill Elliot, Scottish Water's regional community team manager for the area, said: "Since December 2016, Scottish Water has worked hard to make these substantial improvements to Dunfermline WwTW. 

"The substantial £2.2M investment will enable us to provide a much improved service to customers across Fife for many years to come."

Don MacLean, Scottish Water's Project Manager of the improvements, added: "The new installation, which is already used successfully at many Scottish Water sites across Scotland, will result in reduced noise levels and visual impact of the site to passing traffic.

"In addition, we are currently scoping and designing a lime dosing system which will further treat the waste and allow it to be used as fertiliser spread which is more economical and environmentally friendly than using landfill."

The project has been closely managed to ensure its completion ahead of the opening of the Queensferry Crossing this summer.
comments powered by

Disqus