Properly thought out asset management plan is key, says ex-NI Water boss
Former NI Water chief executive Trevor Haslett has told "embryonic" Irish Water that the key to successful targeted investment is a properly thought out asset management plan because it gives a structure towards where the capital spend is needed.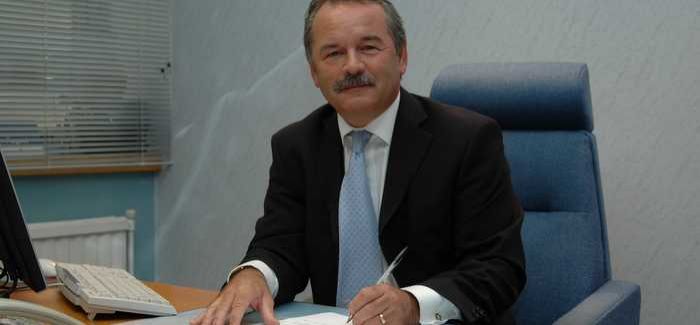 Not meeting EU standards attracts 'potentially eye-watering fines', says Trevor Haslett
Writing in the Irish Times, Haslett said: "A simple model to understand the complexity is to assess the performance of the washing machine in your home. How much service is left in it, do you replace it or keep fixing the parts that break such as the pump, is it using too much energy and water, soon to be metered, and what if the EU intervenes in your choice by imposing new regulations or deadlines on replacement?
" Multiply those types of decisions on every water and wastewater asset in Ireland, and you begin to get the picture."
He said the problem with being a water utility in Ireland is the constant comparison "with the more efficient" English, Welsh and Scottish water companies. " Economic regulators enjoy making these comparisons, even though the comparator group have been at it over 22 years and importantly, they are mostly in the private sector – they enjoy governance models that provide flexibility in making quick business decisions, and don't suffer from competing priorities for funding in the public sector."
This latter area, wrote Haslett, is the Achilles' heel of Irish Water in meeting raised customer expectations once charging is introduced, and improving compliance with EU standards in drinking water and waste water treatment works and collection systems . Failure to meet EU standards attracts infraction proceedings and "potentially eye-watering fines", he said.
"For example, a town with about 30,000 population and a failing waste water treatment works could expect to be fined up to €50,000 per day," he added. "Not so long ago, Northern Ireland had nine out of 13 locations in the UK subject to infraction. Today, with significant investment over a ten-year period, it has none."