Pollution events caused by WASCs on the rise
The number of pollution events caused by water and sewerage companies (WASCs) in England have risen for the first time since 2012. According to the latest Environmental Performance Assessment (EPA) report from the Environment Agency (EA), the total number water quality incidents rose from the low point of 1,742 in 2015 to 1,902 last year.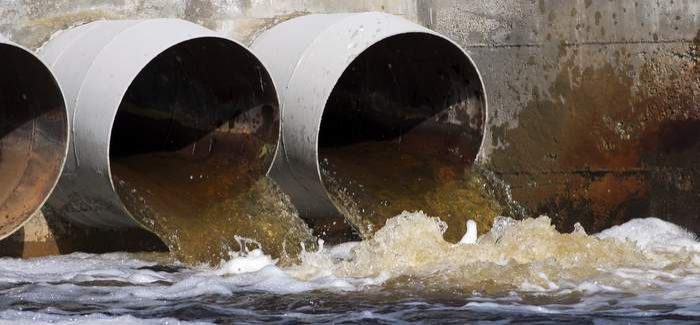 The EA said five of the nine WASCs had an increase in total incidents between 2015 and 2016. The agency said it is meeting with companies that saw reductions to understand how this was achieved and to encourage shared best practice.
While the total number of serious incidents (categories 1 and 2) fell slightly last year to 57, from the 59 reported in 2015. However, the EA said it was "disappointed" that category 1 incidents (the most serious) had risen to nine last year from the lowest ever level of four seen each year in 2014 and 2015. All nine incidents were associated with sewerage pollution.
For the first time, the EA has included water treatment works (WTWs) as well as sewage treatment works (STWs) in the revised EPA. According to the EPA report, overall compliance was 98.6% with 54 of 3,762 in total failing to comply last year with numeric permit conditions.
There was a slight improvement in compliance with numeric discharge permits last year for STWs – from 98.7% to 99% -- as only 34 facilities failed compared with 46 in 2015.
Compliance at WTWs "needs to continue to improve", said the EA, as 20 sites out of 271 failed in 2016, a compliance of 92.6%.
Both Wessex Water and United Utilities received four-star leading company status last year having each seen 22 category 1-3 incidents in 2016, while South West Water was the worst performer with 115.
During 2016, the number EA prosecutions of water companies totalled ten, up one from the figure for 2015. The amount of prosecution fines more than doubled to £6.56M last year, with Southern Water having incurred the then record fine of £2M for pollution breaches at Margate, Kent in 2012 and 2014.
The number of formal cautions issued by the EA more than halved from 25 in 2015 to 11 last year.
EA chair Emma Howard Boyd said: "We are pleased to report that the overall performance of water and sewerage companies continues to improve. All nine companies have shown 100% delivery of their environmental improvement schemes. We have also seen widespread improvement to asset management, enabling quicker action to reduce pollution, and companies have invested in improving flood risk management. This shows a commitment to public wellbeing, resilience of the service to customers and protecting the wider environment."
She added: "Two companies, United Utilities and Wessex Water, have achieved four-star leading company status. We celebrate their achievement, while recognising that all of the companies have made efforts to improve performance. There is, however, still much more to do. While there was a slight reduction in the number of serious pollution incidents, we are disappointed in the increase in the most serious, category 1, incidents."