Northumbrian to implement cloud-based customer service system
Northumbrian Water Group is to implement a cloud-hosted IT system which it says will give it an edge on customer service ahead of the introduction of retail competition.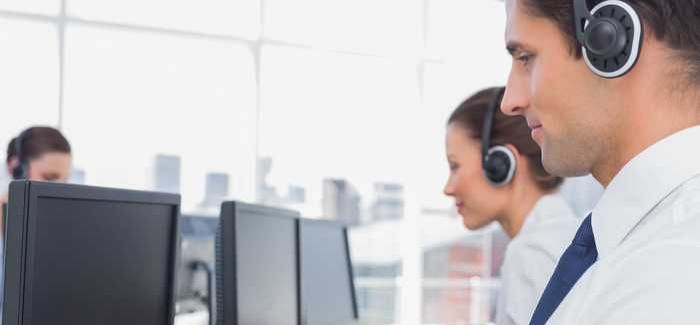 The multi-vendor technology solution from PC-1 is a key tool in what the company says is an ambitious multi-channel customer service strategy for its Northumbrian Water and Essex & Suffolk Water businesses.
It will help Northumbrian serve both household and business customers by linking up communications from phone, online and social channels to provide 'joined-up' customer service. The PC-1 solution integrates all of those channels and will allow customers to 'channel hop' at their convenience with access to consistently up-to-date information at all times.
"We believe this will give us a real customer service advantage as the national market for water services opens up," says Northumbrian Water Group's Chief Information Officer, Nigel Watson.  "In addition, because the PC-1 solution gives us a single reliable source of customer interaction data for analysis, it will reinforce our efforts to refine our services, improve customer access to information and reduce calls to our contact centres. All of this will deliver cost efficiencies that will be of increasing value to us as our market becomes more and more competitive."
Northumbrian is being particularly forward-looking by opting for a private cloud solution, according to Charles Cooper-Driver, CEO of PC-1 . "The industry debate over the relative value of public and private cloud options continues but, in our view, only private cloud offers the flexibility, security and freedom to create differentiated customer experiences that will maintain Northumbrian Water Group's customer satisfaction leadership status," said Cooper-Driver. "Within a private cloud we've been able to create a highly tailored technology environment, with functionality from multiple best-of-breed vendors, that's a 'custom fit' for Northumbrian Water's business."
The technology solution PC-1 has designed for Northumbrian Water includes the Genesys Customer Experience Management Platform, which is paired with Cisco's Unified Communication Manager for PBX and UC functionality; it also incorporates solutions from best-of-breed vendors including quality management from Zoom, PCI compliance from Semafone, knowledge management from Synthetix and messaging services from Wirefast.
More than 350 call centre agents working in Northumbrian Water's contact centres in Lowestoft, Chelmsford and Durham will benefit from using the new system. The development means that these centres will be able to share work as needed rather than being restricted to customers from their particular geographical area.
Implementation of the new solution is underway and go-live is scheduled for April 2017, in time to support the launch of Northumbrian Water's new B2B water business, NWG Business, and the opening of the non-domestic retail market in England.
"A single technology solution that supports all our businesses will be a significant advantage as we grow and diversify," adds Nigel Watson.  "We chose PC-1 because they shared our vision for customer service consistency via a single omni-channel platform and demonstrated innovation in both solution design and commercial modelling.  They have delivered a complex solution with agility and confidence and, throughout, maintained a clear focus on the business value and ROI we hope to achieve through continuous improvement in customer experience delivery."
comments powered by

Disqus