New water testing laboratory up and running
Southern Water's new partner laboratory at Otterbourne, Hampshire, is now up and running and testing hundreds of chemical and microbiology samples each day.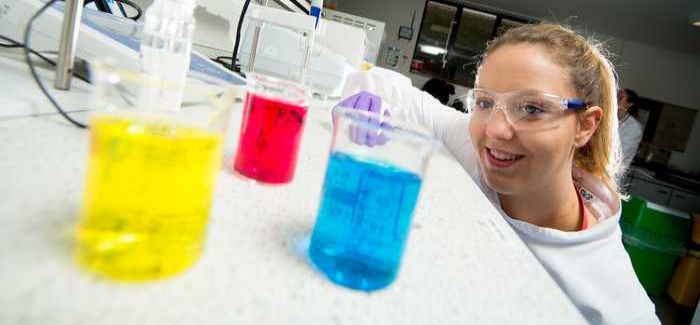 Staff at the new facility in Otterbourne
The lab, run by the water company's appointed partners ALS Environmental, plays a vital role in ensuring drinking water supplies meet the high standard required.
The laboratory will concentrate on microbiological and inorganic drinking water testing for Southern Water, with plans to be able to process commercial samples too in 2017. At the lab, a team of analysts test samples taken from across Southern Water's region - from river abstraction points and boreholes to water supply works, storage reservoirs and customers' taps.
Southern Water's water quality compliance manager Shelley Williams said: "A quarter of a million tests are carried out each year in our Otterbourne lab. With water quality sampling, it's all about getting the most accurate result in the fastest time possible. This new lab can process all our samples for bacterial analysis, all of which would have previously been taken further afield for analysis, so it's extremely important for us. This is a side of the business customers don't normally see but it's one of the most vital in protecting public health."
The new laboratory had two successful audits from UKAS prior to its official opening at the end of October.
"I am proud of the hard work and dedication of the team involved in redesigning and refurbishing of the Otterbourne site," Rickard Olofsson, Managing Director of ALS Environmental, said at the opening. "The efficiency of the rebuild enabled the method validations for our UKAS and DWTS accreditation to happen ahead of schedule. We look forward to working in partnership with Southern Water Services for many years to come."